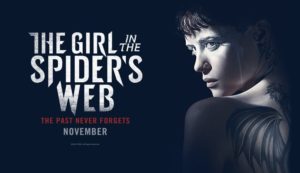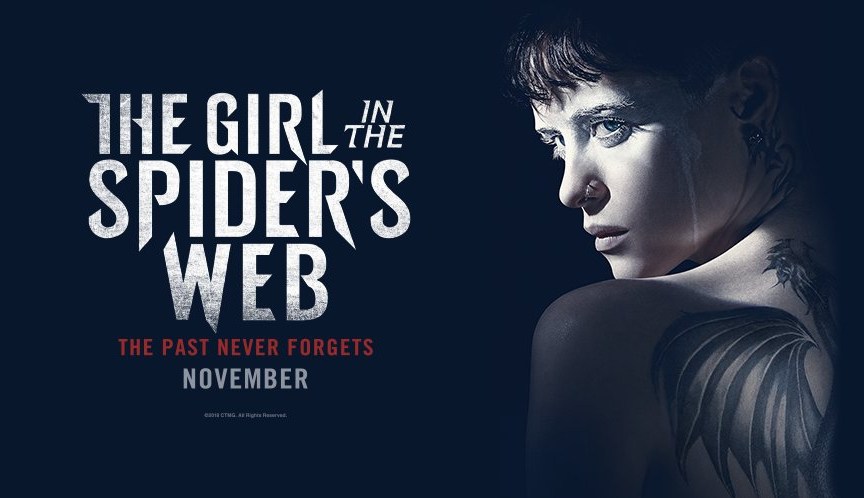 A Satisfying (if Sick) Thriller
***Largely Spoiler Free until after the Ads
Summary:
Claire Foy plays the part of Lisbeth Salander, a hacker who quickly slips way in over her head. She's hired to steal back a program Balder created for the US National Security Agency. Things get complicated from there when the work is traced back to her and the bad guys come to get it with a not-so-gentle hand.
Additional Notes:
– I've not actually seen the other movies in the series, so I didn't know many of the characters going into this.
– Main Character (4/5 stars): Lisbeth is not exactly a warm fuzzy character. But she is strong and capable, a survivor at heart. There's a bit of a Lara Croft vibe about her. The actress and stunt people earned their keep.
– Side Characters (3/5 stars): Pretty much people's names blurred or disappeared into who they were (the kid, the father, the NSA guy, the journalist, the Swedish security lady, and so forth.)
– High Tech: There's a part near the end that relies very heavily upon technology that may or may not exist, and it's downright awesome. I'll explain more in the spoiler section.
– Story (3.5/5): There are a lot of coincidences and symmetry between past and present. If you saw the trailer you actually saw about 80% of the movie.
Content Warnings:
Definitely not a kids movie. I think the first thing you see is a naked lady walking by. There are also high levels of violence throughout. It depicts everything from child abuse to torture to murder. Strong language is used, though I would say they kept it limited at least to the point where it had some impact when f-bombs dropped.
Who is this movie for?:
Well, fans of the books are probably going to nitpick everything that is or isn't faithful to the original stories, still, they'll probably enjoy it. Newcomers who just like thrillers should be entertained if their expectations aren't too high. It's a thriller. They're not exactly known to be brain busters.
The fact that it contains some very heavy hitting topics is a slight downer, but I suppose you could chalk it up to defining the character.
Conclusion:
I'm not tempted to go out and buy the books or see the other movies, but I was entertained for the 2-ish hours running time. It's well-acted overall and contains a few surprises and shocking moments.
Associate links to follow…
(If you click through and buy something, there's the chance I'll earn like $0.04 … not kidding, that's basically it.)
Amazon Prime
The Collins Case – 2 FBI agents track down a kidnapped family. Kid friendly.
If fantasy's more your thing, go Redeemer Chronicles. The first, Awakening, is available as an audiobook.
If clean thriller is more your thing, try Scratched Off (New Release): FBI agent Samuel Kerman takes on a serial killer.

OR
Spoiler Section:
Other random comments:
– Her sister's clothing choices leave something to be desired. The deep blood red is overkill.
– I absolutely loved the section with the NSA guy going back to his sniper training and taking people out through the house walls.
– The flashbacks to her childhood were sad. The sexual abuse was hinted at strongly in the beginning and alluded to more directly later on. It definitely messed with Camilla Salander.
– The part where they offed the father was kind of shocking. The boy being a genius is somewhat predictable yet still satisfying.