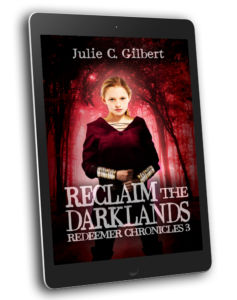 Introduction:
Everybody knows that music can hit a whole lot of emotions. People have used it to enhance movies and television shows for ages. Recently, I've asked a friend whose taste in music ranges very far and wide to select songs for themes, characters, and situations in some of my book series. What follows is my commentary for a selection of the songs. I will share her thoughts later in the week. This kind of project is very collaborative. I focused a lot on the story tie-ins and my friend did that plus paid attention to the flow of music.
Here's the link to the ebook connected to this music. You can receive the first in the series by joining my mailing list. (There are also a lot of opportunities to win free paperback versions.)
Select Character Themes:
Right Where You Want Me – Victoria Saveron (beginning)
"If I'm a target for the enemy, then I'm exactly where you want me." It captures the idea that no world changing ever happens in complete peace. There's conflict. There's hardship. There's war.
For This You Were Born – Victoria Saveron (end; she's half Arkonai/ half Saroth)
The song kind of sums up the whole series. I don't think the lyrics particularly contain spoilers but there are several parts that connect very well to Vic's journey to understand who she is and what she's always been destined to accomplish. "Silence the doubt in you mind. You were by design a victor"
Born to Bring the Light – Katrina Polani (Saroth)
Katrina's always been very comfortable supporting Vic's quest, but there's also a time when she's asked to step up even more. "I wasn't looking for a fight, but the fight found me." "I was born to bring the light. To chase the dark and face the night."
On My Side – Sara Andari (Bereft)
Sara's always had very, very strong faith. Even though she's Bereft, meaning she has no connection to magic, she trusts the One completely. "You go before me. You stand behind. You tell my fear to run. Always and forever I am loved." (Could also be for Vic, but more than half the songs have some connection to her.)
Devil's Got No Hold – Shadow (Arkonai)
This is for his turning point. Most characters have one. There's a particular point late in the book where Shadow needs to pick a side once and for all. "He can't have the best of me. The devil's got no hold on me"
My Favorites:
With 57 songs, it's inevitable that any listener will be able to find a few favorites and a few they have trouble connecting to. I'm no exception. Here are a few of my personal favorites.
Who Are You and the Who Are You remix:
They're both gorgeous pieces of music. I argued strongly to keep both in the list, but I'm pretty sure I didn't have to twist my friend's arm too hard. They ended up at different parts of the list because the differences in their tempos facilitated different moods. I feel like the lyrics fit the Dark Man (bad guy) questioning Vic. "You're not such an easy target. One minute I know you then I don't."
Be A Witness: This song is pretty convicting. The whole of Redeemer Chronicles has some strong themes of racial tensions and unrest. "If you want to watch the war break out. If you want to let your silence shout. You can, but I won't just be a witness." This is the crux of the declaration the main characters are making at the beginning of the story.
Roots: This is beautiful and poignant song about breaking free. Different context than the video, but there's a chapter in the book that lines up with the ideas pretty closely. "I'm tired of running, running running into the things that kill my soul."
Chapter Alignments (Work in Progress):
This is a slightly outdated list, but it shows you some of my initial processing of the list of music. Question marks mean I wasn't certain of the placement. There might be a few songs that were removed from the list, but I "think" I got them all.
Chapter 1: Rise of the Redeemers – We will All Be Changed; Be A Witness (Wow, powerful song)
Chapter 2: Hostage Negotiation – Watch Your Back
Chapter 3: Two Visitors – Right Where You Want Me
Chapter 4: Search for the Sage – Heart of Courage
Chapter 5: Resolute Rule – The Hate Inside; Free
Chapter 6: Kaltan City Fires – Hero
Chapter 7: Redeemer's Gift – On my Side (Sara)
Chapter 8: Special Election – Let the Light Come In
Chapter 9: Prison Break – Free??; Fight On
Chapter 10: Unlikely Healers – Salt of the Earth
Chapter 11: Control Spells – Never Give up?
Chapter 12: Messengers – Find You
Chapter 13: Into the Darklands – Madness (entry); Wake Up World (Vic's pov – as Vic steps into the Darklands) Running for Your Life (Dark Man's pov); Closing In; Never give up?
Chapter 14: Special Guests – Game of Survival
Chapter 15: The Black Dragon's Army – Turning Tides; Legends are Made; Sound Off the Sirens
Chapter 16: Renew and Restore – Conquer; Cover the Earth; Wake Me
Chapter 17: Four Corners –  Ready Set Let's Go; Devil's Got No Hold
Chapter 18: Trail of Tears – Never Surrender; Heart of Courage;
Chapter 19: Perfect Prison – Song of the Beyond; Dreamer; Roots
Chapter 20: The Dead Find Rest – Recover; Breathe; Something can Grow; Let the Light Come In
Chapter 21: Fourth Form – Dragonland;
Chapter 22: Most Desperate Hour – I Know Your Secrets; Who Are You (Remix)
Chapter 23: Family Affair – Darkness (Dina's theme)
Chapter 24: Soul Keeper – Born to Bring the Light (Katrina's Theme)
Chapter 25: Campfire and Crossroads – Blood and Tears; Never Give Up; Into the White Light
Conclusion:
Whether you get to read the book or not, you should totally check out this fabulous list of music. Then go follow all those artists and support them on their journeys. Thanks for reading.
Associate links to follow…
Amazon Prime
Audible – If you'd like some free codes, please email me at devyaschildren@gmail.com with requests for any of my works.