*Please note, I do not own the rights to any pictures on here. I looked them up on Google images*
Overview
The movie is amazing. You should definitely go see it. I've seen it 3 times since it opened on the 16th of December, and I fully intend to go see it a few more times. It's actually convinced me to buy more Star Wars books. I'd pretty much sworn off Star Wars back when the expanded universe got massively stupid post-New Jedi Order. When they kicked off The Force Awakens, I did buy a few of the kiddie adaptations. I couldn't bring myself to buy the official novelization because I don't like Alan Dean Foster, but this time around, they have Alexander Freed penning the adaptation, so I'll give it a go. But I digress … this is about the movie.
Visually Stunning
Although I didn't see much of an advantage to 3D vs 2D, this is overall a gorgeous movie. The ironic part is that it's dirty, it's gritty, yet the most beautiful scenes have the most power behind the emotional punch. Can't say too much more without spoilers. The prettiest scenes were the ones that showed the scope of the Death Star.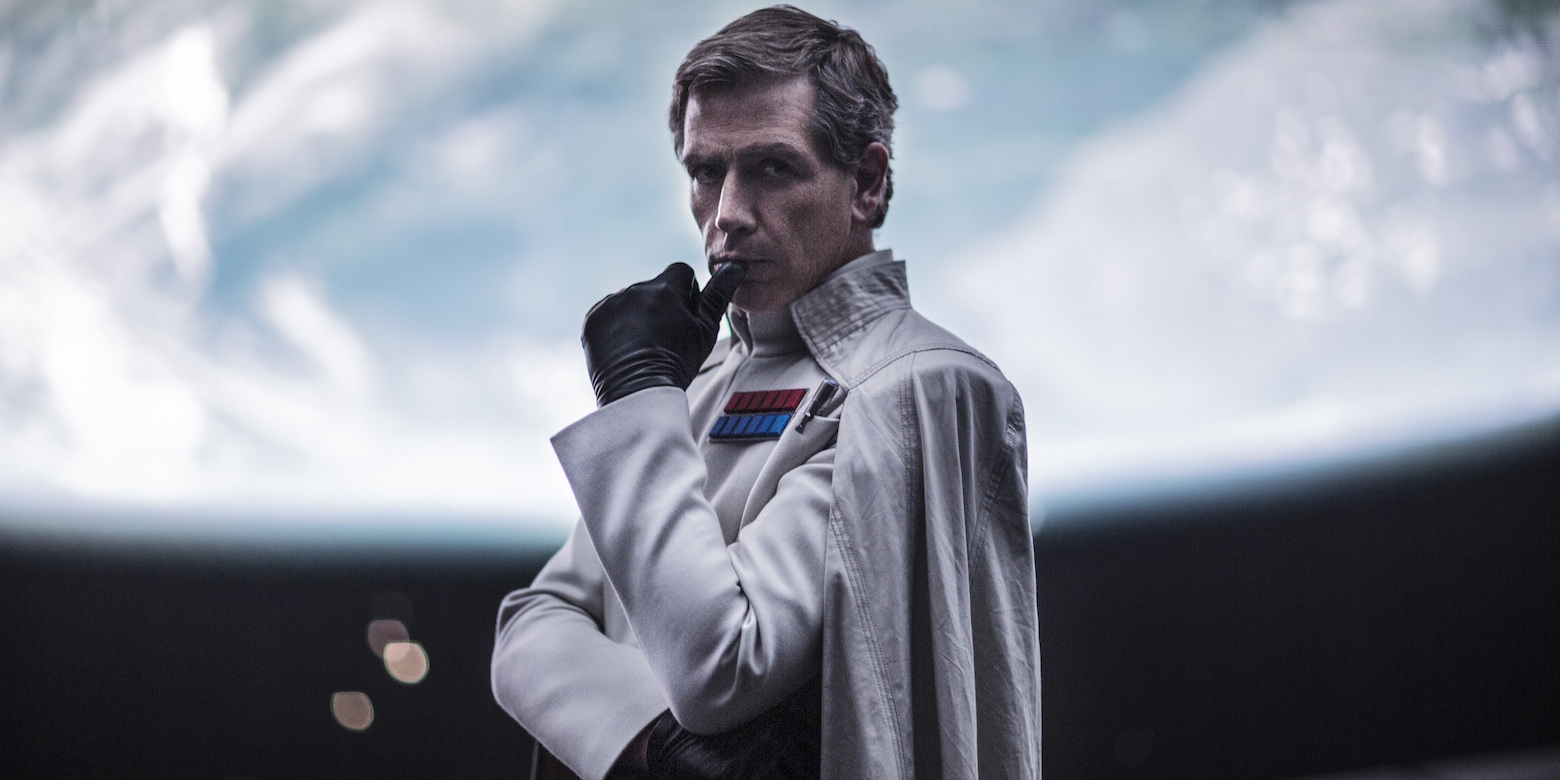 Memorable Characters (Good Development in Jyn)
Star Wars has always excelled at creating characters that you care about. Jyn Erso's character is probably the one that develops the most throughout this narrative. There are a ton of main characters, so it's hard to get them all to be fully developed. There are cool insights into them, but we don't see too much into their backstories. I'm hoping the book expands on this a bit. It's a surprisingly large cast of main characters with some key cameos by fan favorites.
I love Galen Erso and the dynamic he has with Orson Krennic.
K2SO is awesome.
I will say there's not anybody immediately adorable like BB-8 was for The Force Awakens, although the kid they got to play Young Jyn is lovable.
Good Replay Value
While a simplistic story on the surface, there are a lot of lines and nuances to pick up on subsequent viewings.
Sets up A New Hope Brilliantly (includes orienting tangent)
Sorry for being vague here. Star Wars can be a bit odd and confusing for non-fans. The classic Star Wars trilogy consists of Episode IV A New Hope, Episode V The Empire Strikes Back, and Episode VI Return of the Jedi. These were made back in the late 1970's and early 1980's. The Prequel Trilogy started out in 1999 with Episode I The Phantom Menace, followed in 2002 by Attack of the Clones, and rounded out in 2005 with Revenge of the Sith. This later trilogy is set roughly twenty to thirty-something years before the events in A New Hope.
The vast majority of hard core Star Wars fans (over 20) love the classic trilogy and are pained by the prequel trilogy. Those younger than 20 might love the prequel trilogy more because they grew up with it?? Not sure. I'd have to ask 'em.
In any case, 2015 brought us Episode VII: The Force Awakens, which is set roughly thirty years after Return of the Jedi. This was the first movie put out post-Disney buyout.
This movie, Rogue One: A Star Wars Story is set immediately before  A New Hope. Although many of us loved Star Wars from the beginning, it started in the middle of the story. We kind of learned to just go with the flow, but now, we have some answers to burning questions.
Easter Eggs!
While a decent action movie, I'm not sure how many non-Star Wars fans are going to really fall in love with this movie. It's not really fair to compare The Force Awakens to Rogue One, but I'm gonna do it anyway because it seems the rest of the world wants to do so. That said, TFA has a lot of kid appeal that will be lacking in Rogue One. That's not a knock against the movie, like I said, it's amazing. There are a lot of things to look for, and as far as I know, they did a spot-on job with continuity.
Conclusion
It's worth seeing … a few times.