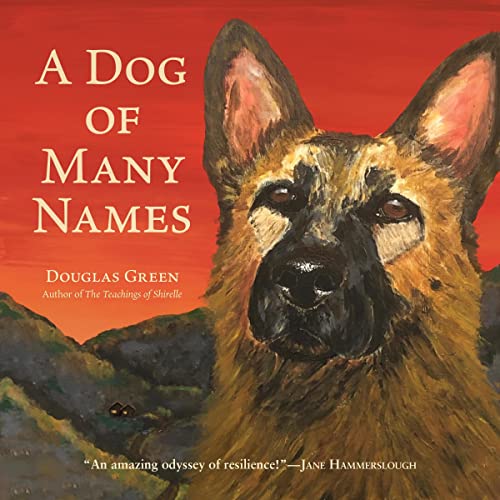 Narrated by Kelly McNair
Run Time: 4 hrs and 17 mins
Summary:
A fictional account of the fears developed by a female rescue German shepherd mix.
Additional Comments:
Narration is 4, story is 3.
Performance took a little getting used to because the narrator's voice was a tad higher pitched than I find soothing and easy to listen to, but she did a nice job overall with the story she was given.
The perspective narration (story not performance) was inconsistent. For example, it would say something like "the poking place" and then two paragraphs later be like "the veterinarian." Or like "the hairy-faced man" and "kitchen." I get it, but the level of sophistication kept jumping around like one of those beans.
The story started out with the family, stayed with them for a while then switched over to the dog's perspective and stayed there.
Content warning: It's clean-ish, but there was at least one scene description of dogs doing it I definitely could have done without. Some violence. A few scattered curse words.
Overall equal parts charming and annoying.
Conclusion:
If you want to hear a rambling tale about a dog, go for it. It's like the gritty opposite version of homeward bound. Or the dog version of the foster kid's crappy life journey to the loving forever home.
Have You Tried Kindle Vella Yet?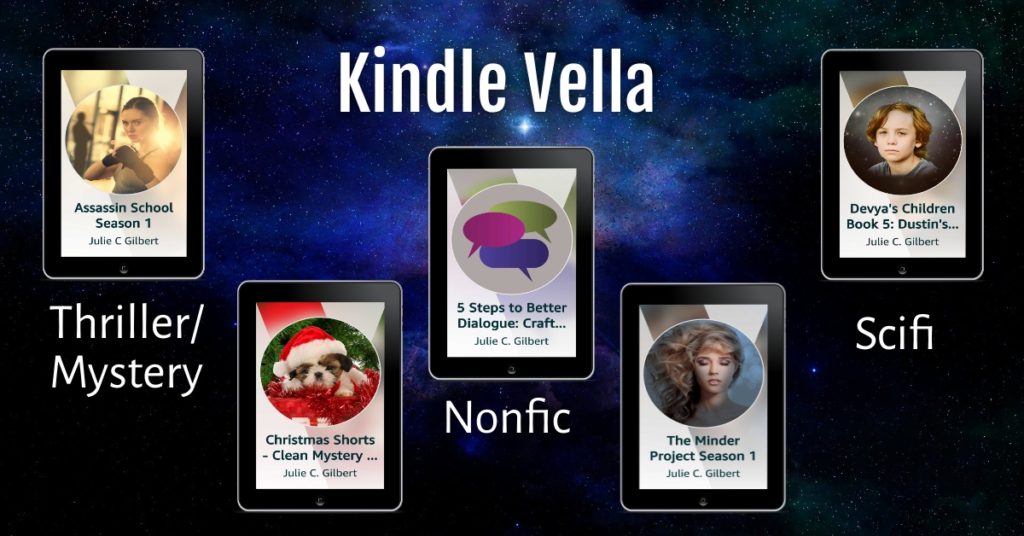 Christmas Shorts – (Mystery, thriller, Christian, suspense; Ongoing; story 1 is complete) Only one story right now, but will be a collection of short stories with characters from across my series. Typically, FBI agents with personal drama. Might feature an abundance of cute puppies.
The Minder Project Season 1 – (scifi, genetic engineering, superpowers; shares characters with Dustin's Decision, Updated Wednesdays) The government gave her genetic Gifts. Now, it wants what it paid for from the program.
5 Steps to Better Dialogue – (nonfiction, writing skills; Complete) I feel like nonfiction titles should come with spoiler tags. This is a book for writers seeking to learn more about the creation of realistic characters and dialogue.
Assassin School Season 1 – (thriller, YA; Complete) Teen spies try to survive the rigorous training and other drama as powerful people battle to control the Ghost children.
Dustin's Decision Devya's Children Book 5 – (YA scifi, shares characters with The Minder Project; Complete) Genetically altered teens struggle to navigate the murky world and control their Gifts.