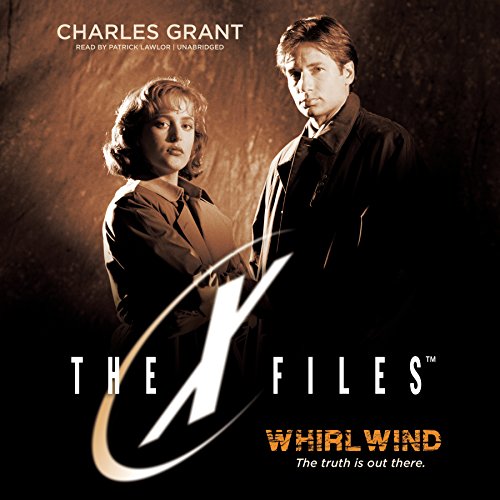 Narrated by Patrick Lawlor
Run Time: 5 hrs and 42 mins
Summary:
Serial killers usually have a pattern, but this time, there's seemingly no link between the victims. Male, female, young, old, human, and animal have been targeted. The method of the kill is highly unusual.
Additional Comments:
Albuquerque, New Mexico has seen its share of unexplained events, but nothing quite like this.
Mulder and Scully get sent to investigate. People don't really seem to want to talk to them. Everything seems to lead back to some trinkets, but is there also a rational link as well?
This one falls on the paranormal/ supernatural side of things. It's still very good. Not sure these will ever fall in the wow, blew me away category because they're meant to be oddball stories.
Performance is strong.
I'm surprised I like these stories so much because they're not exactly action packed. There's usually some action in the end, but it's not non-stop. There's a lot of setup.
It's weird that these were published in 2015. I think they stuck to the X-Files time frame so 1990's. I mean there are cell phones, but not iPhones.
Conclusion:
Solid entry in a fun series.
Audiobook Promotions …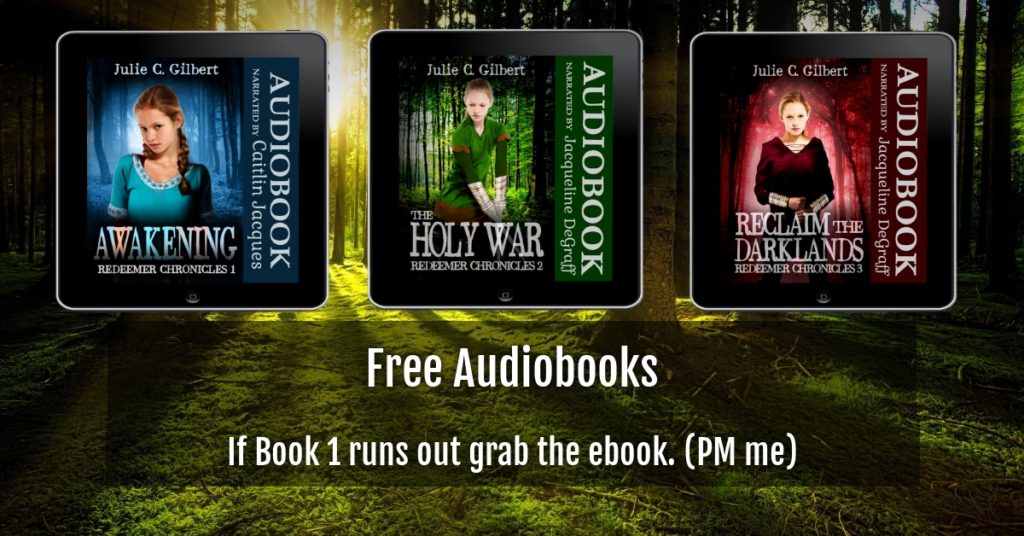 Many of my 50 audible titles are listed on Audiobooks Unleashed.
Whether you're looking for mystery or suspense or fantasy, I've got a title for you. Free codes are probably on audiobooks unleashed.
Normal links go to audible. *The Amazon labeled links are affiliate links. That means I get a very small payment from Amazon if you go through with a purchase.*
Note: Filter by US if you're looking for those codes as many titles are out.
Ones I think may still have US codes: Reshner's Royal Ranger, Never Again, Innova, The Golden City Captives, The Holy War, Reclaim the Darklands, Eagle Eyes, Treachery Makes it Tense, Ashlynn's Dreams Shorts, The Dark Side of Science, Ashlynn's Dreams, Nadia's Tears, Malia's Miracles, and Varick's Quest
There are plenty of UK codes, but not many US ones left.
Redeemer Chronicles (Fantasy)
Awakening – Redeemer Chronicles Book 1, MG fantasy (Amazon) (free codes)
The Holy War – Redeemer Chronicles Book 2, MG fantasy (Amazon) (free codes)
Reclaim the Darklands – Redeemer Chronicles Book 3, MG fantasy (Amazon) (free codes)
River's Edge Ransom – Prequel to Redeemer Chronicles (Amazon) (email devyaschildren @ gmail.com for free codes)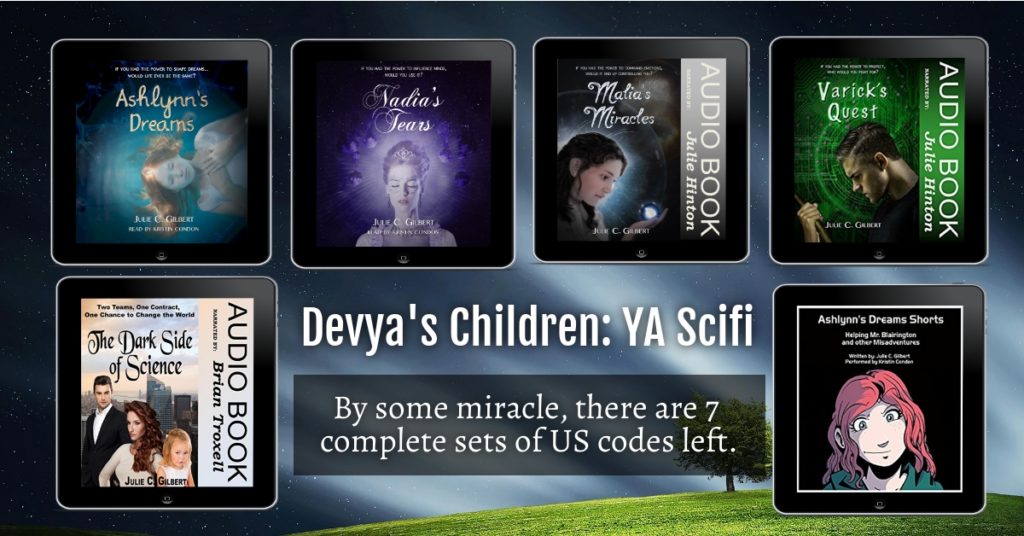 Devya's Children Series Links:
Ashlynn's Dreams Shorts – short stories featuring Jillian. (Amazon) (free codes)
The Dark Side of Science – official prequel to Devya's Children; Genetically altered kids fight for the right to live. (Amazon) (Please email devyaschildren @ gmail.com for free codes)
Ashlynn's Dreams – Genetically altered Dream Shaper learns her gift. (Amazon) (free codes)
Nadia's Tears – Jillian tries to awaken her sister, Nadia, from a coma. (Amazon) (free codes)
Malia's Miracles – Jillian and her siblings try to save a friend's mother. (Amazon) (free codes)
Varick's Quest – Jillian and Danielle get kidnapped. Nadia's also in trouble. (Amazon) (free codes)
More Scifi:
Reshner's Royal Ranger (epic sci-fi) just made it there. (Amazon) (free codes)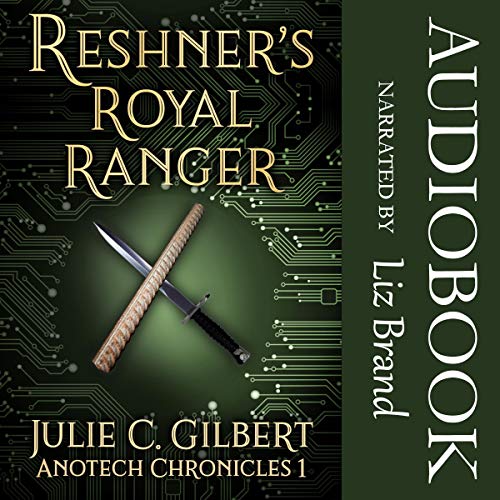 Guardian Angel Files:
Spirit's Bane – Allister and Mina are training to be Guardians. Satan's out to get them. (Amazon) (free codes)
Kindred Spirits – Mina's exiled to Earth. Allister's stuck in the Heavens. (Amazon) (free codes)