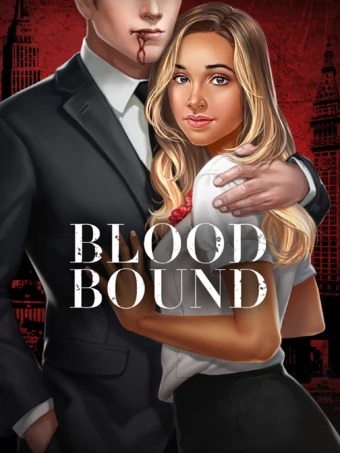 Genre: Fantasy (Vampires)
Summary:
This gets lumped up there with mindless ridiculousness that manages to be fun. The premise is that you're a hot young personal assistant for Adrian Raines, and first day on the job, you manage to discover the boss is a vampire. Welcome to a world of weird.
Additional Comments:
Good Guy Characters: Adrian, your boss and vampire hottie 1, struggles with his inner darkness. Lily Spencer's your best friend and roommate. She's the lovable geeky sort. Jax Matsuo's leader of the clanless vampires and hottie 2. Kamilah Sayeed's also a romance option. She's ancient and kinda awesome.
Bad Guy Characters: The Baron's a sicko even for a vampire in the world. Ferals are vampires who kinda didn't take to the whole turning thing. Think zombies but faster and more bug-eyed.
History: The premium purchases tend to revolve around seeing history scenes and occasionally getting a cool outfit or a weapon. Weapons are way more tempting than outfits.
They managed to throw in a few balls and parties and opportunities for general debauchery.
Conclusion:
Check your brain at the door and enjoy the ridiculousness.
Audiobook Promotions …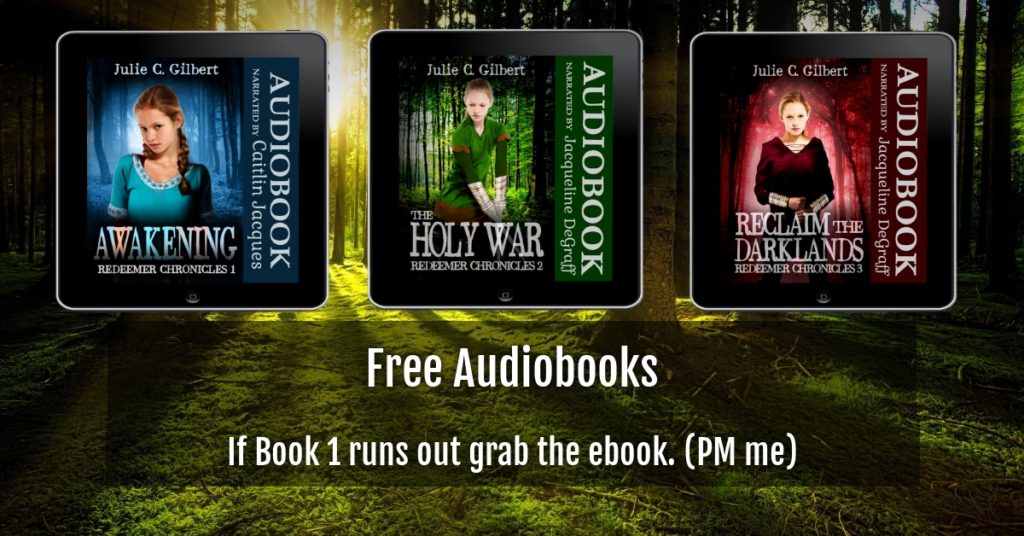 Many of my 42 audible titles are listed on Audiobooks Unleashed.
Whether you're looking for mystery or suspense or fantasy, I've got a title for you. Free codes are probably on audiobooks unleashed.
Normal links go to audible. *The Amazon labeled links are affiliate links. That means I get a very small payment from Amazon if you go through with a purchase.*
Note: Filter by US if you're looking for those codes as many titles are out.
Ones I think may still have US codes: Reshner's Royal Ranger, Never Again, Innova, The Golden City Captives, The Holy War, Reclaim the Darklands, Eagle Eyes, Treachery Makes it Tense, Ashlynn's Dreams Shorts, The Dark Side of Science, Ashlynn's Dreams, Nadia's Tears, Malia's Miracles, and Varick's Quest
There are plenty of UK codes, but not many US ones left.
Redeemer Chronicles (Fantasy)
Awakening – Redeemer Chronicles Book 1, MG fantasy (Amazon) (free codes)
The Holy War – Redeemer Chronicles Book 2, MG fantasy (Amazon) (free codes)
Reclaim the Darklands – Redeemer Chronicles Book 3, MG fantasy (Amazon) (free codes)
River's Edge Ransom – Prequel to Redeemer Chronicles (Amazon) (email devyaschildren @ gmail.com for free codes)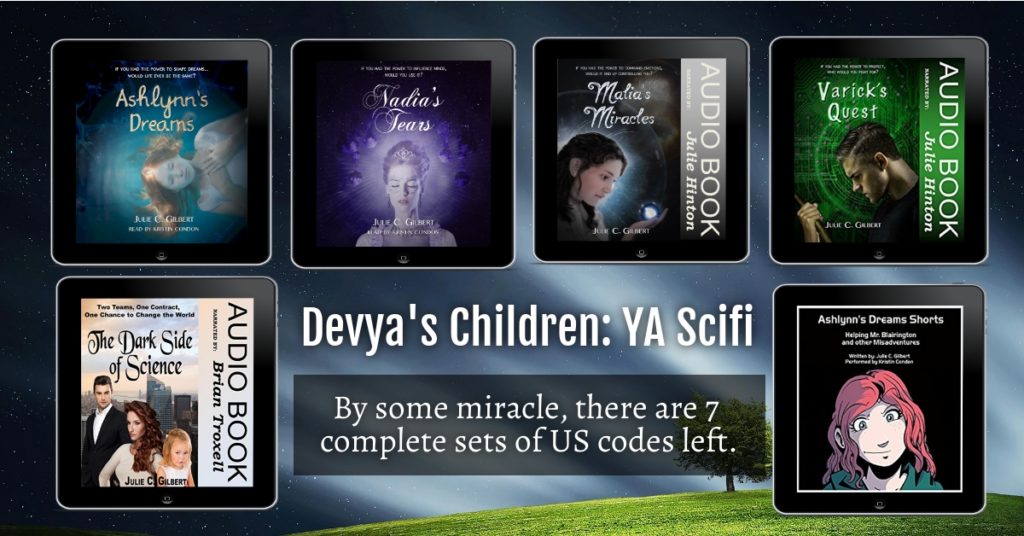 Devya's Children Series Links:
Ashlynn's Dreams Shorts – short stories featuring Jillian. (Amazon) (free codes)
The Dark Side of Science – official prequel to Devya's Children; Genetically altered kids fight for the right to live. (Amazon) (Please email devyaschildren @ gmail.com for free codes)
Ashlynn's Dreams – Genetically altered Dream Shaper learns her gift. (Amazon) (free codes)
Nadia's Tears – Jillian tries to awaken her sister, Nadia, from a coma. (Amazon) (free codes)
Malia's Miracles – Jillian and her siblings try to save a friend's mother. (Amazon) (free codes)
Varick's Quest – Jillian and Danielle get kidnapped. Nadia's also in trouble. (Amazon) (free codes)
More Scifi:
Reshner's Royal Ranger (epic sci-fi) just made it there. (Amazon) (free codes)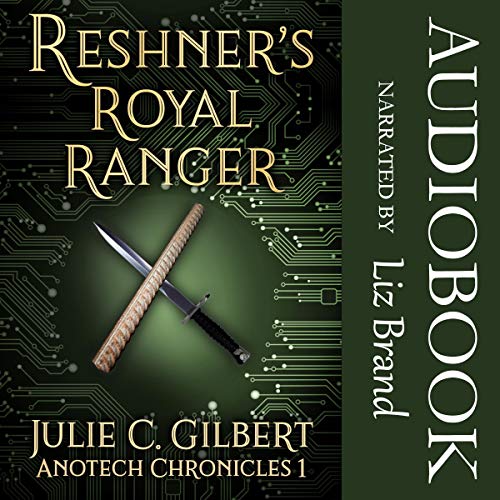 Guardian Angel Files:
Spirit's Bane – Allister and Mina are training to be Guardians. Satan's out to get them. (Amazon) (free codes)
Kindred Spirits – Mina's exiled to Earth. Allister's stuck in the Heavens. (Amazon) (free codes)