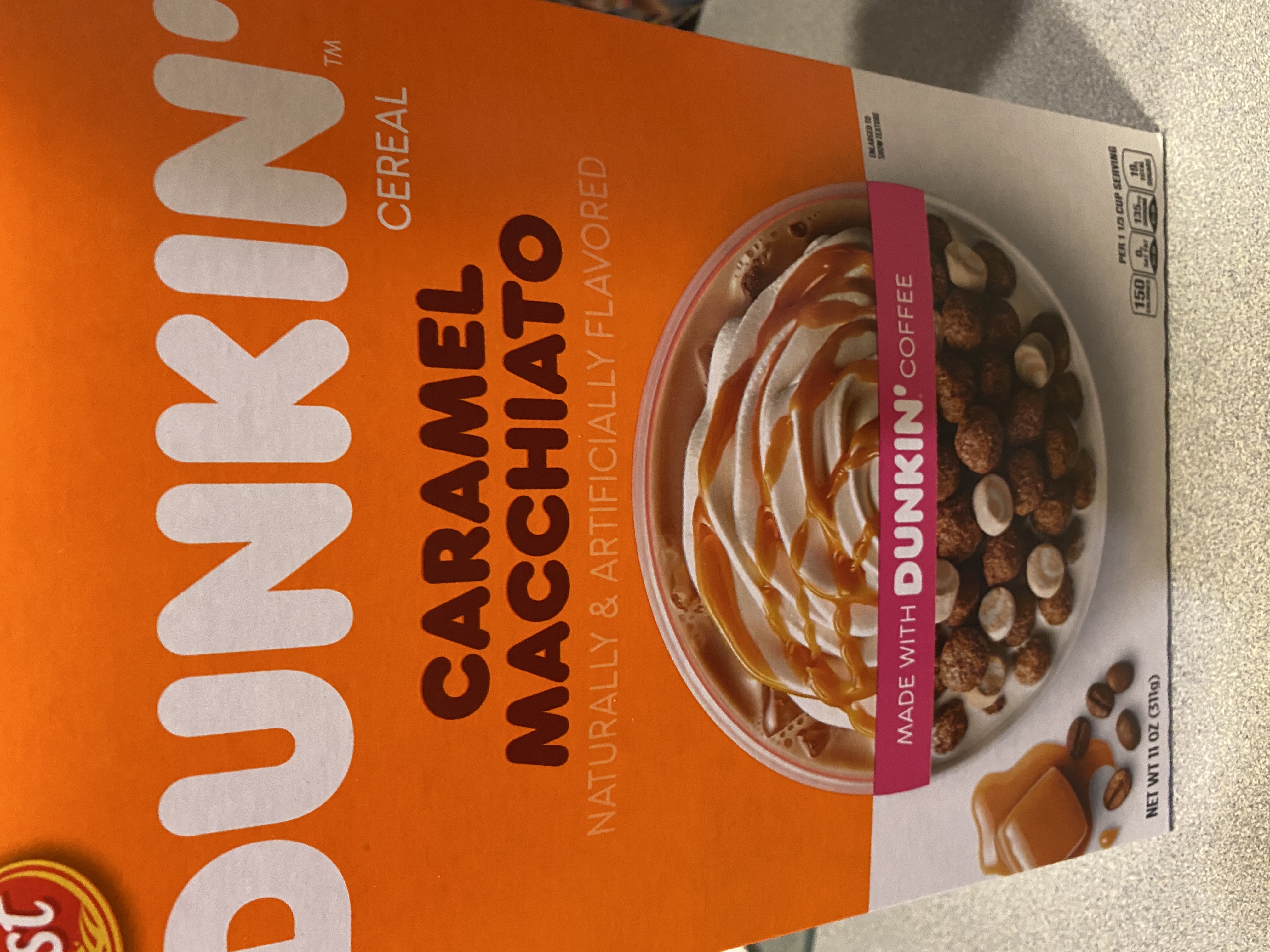 Summary:
A cereal made with coffee lovers in mind.
Additional Comments:
– The marshmallows have the same consistency as Lucky Charms marshmallows. It's a tad strange to have that consistency but coffee flavor.
– The puffs are also coffee flavored but they're like Cocoa Puffs in terms of size and shape.
– Best part is the milk afterwards. It takes like very light and sweet coffee, which happens to be how I like my coffee.
– I grabbed a box for $0.99 when they were trying to push this cereal. Not sure I would pay $3.99 for a box, but then again, I usually just wait for any cereal to go on sale. I like a wide enough variety of cereal to cycle. They are probably on the sweeter side for my cereal preferences.
– I do not like soggy cereal, so I am happy to report that this cereal stays crisp throughout the eating process. I think the marshmallows might be hydrophobic.
– ratio of marshmallows to puffs is decent.
– I had it two days in a row, but I am not sure I would have it for a week straight. It's very sweet.
– I am sure if I looked at the sugar content and cared about that sorta thing, I would cringe.
Conclusion:
A worthwhile addition to cereal creations. Would buy again.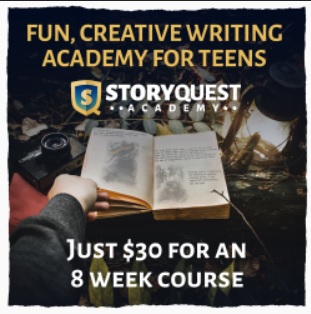 Audiobook Promotions …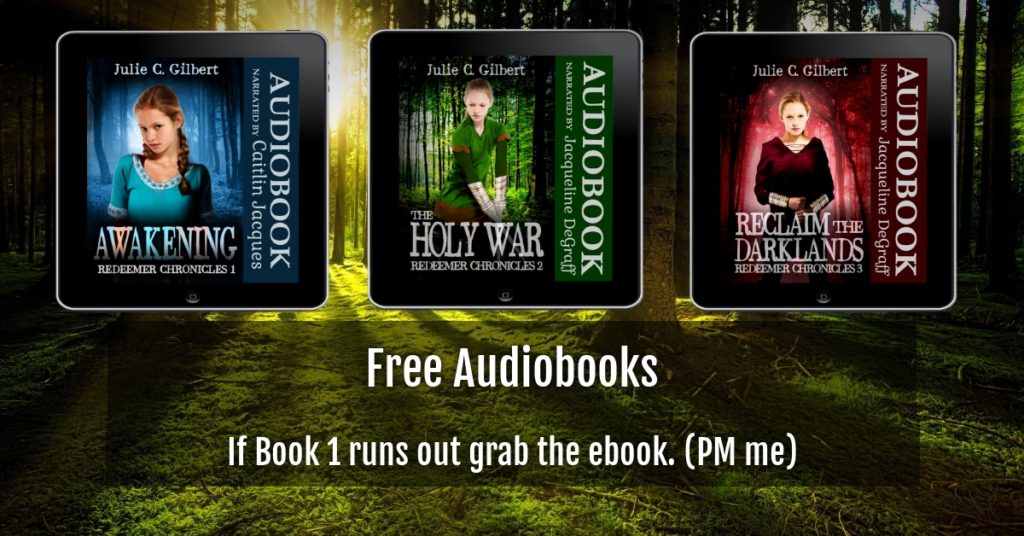 Many of my 42 audible titles are listed on Audiobooks Unleashed.
Whether you're looking for mystery or suspense or fantasy, I've got a title for you. Free codes are probably on audiobooks unleashed.
Normal links go to audible. *The Amazon labeled links are affiliate links. That means I get a very small payment from Amazon if you go through with a purchase.*
Note: Filter by US if you're looking for those codes as many titles are out.
Ones I think may still have US codes: Reshner's Royal Ranger, Never Again, Innova, The Golden City Captives, The Holy War, Reclaim the Darklands, Eagle Eyes, Treachery Makes it Tense, Ashlynn's Dreams Shorts, The Dark Side of Science, Ashlynn's Dreams, Nadia's Tears, Malia's Miracles, and Varick's Quest
There are plenty of UK codes, but not many US ones left.
Redeemer Chronicles (Fantasy)
Awakening – Redeemer Chronicles Book 1, MG fantasy (Amazon) (free codes)
The Holy War – Redeemer Chronicles Book 2, MG fantasy (Amazon) (free codes)
Reclaim the Darklands – Redeemer Chronicles Book 3, MG fantasy (Amazon) (free codes)
River's Edge Ransom – Prequel to Redeemer Chronicles (Amazon) (email devyaschildren @ gmail.com for free codes)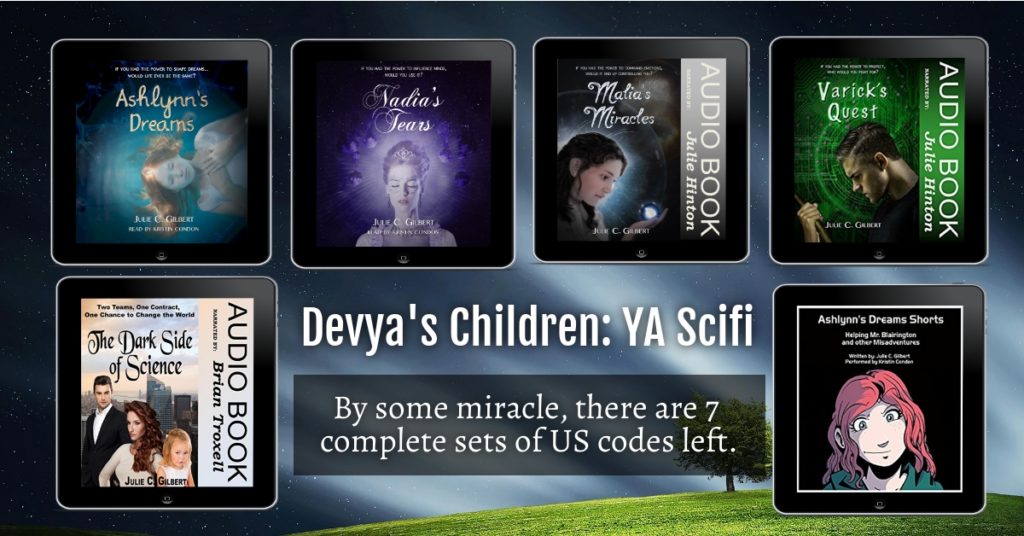 Devya's Children Series Links:
Ashlynn's Dreams Shorts – short stories featuring Jillian. (Amazon) (free codes)
The Dark Side of Science – official prequel to Devya's Children; Genetically altered kids fight for the right to live. (Amazon) (Please email devyaschildren @ gmail.com for free codes)
Ashlynn's Dreams – Genetically altered Dream Shaper learns her gift. (Amazon) (free codes)
Nadia's Tears – Jillian tries to awaken her sister, Nadia, from a coma. (Amazon) (free codes)
Malia's Miracles – Jillian and her siblings try to save a friend's mother. (Amazon) (free codes)
Varick's Quest – Jillian and Danielle get kidnapped. Nadia's also in trouble. (Amazon) (free codes)
More Scifi:
Reshner's Royal Ranger (epic sci-fi) just made it there. (Amazon) (free codes)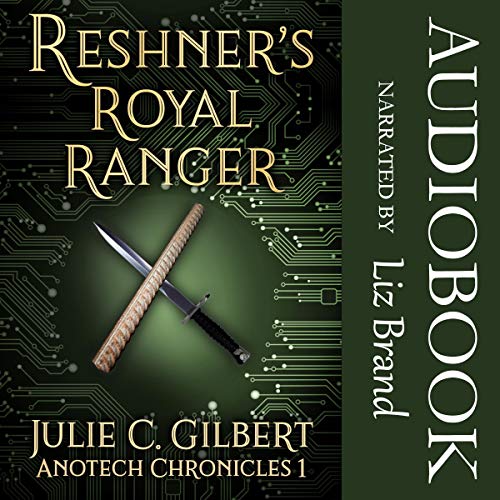 Guardian Angel Files:
Spirit's Bane – Allister and Mina are training to be Guardians. Satan's out to get them. (Amazon) (free codes)
Kindred Spirits – Mina's exiled to Earth. Allister's stuck in the Heavens. (Amazon) (free codes)