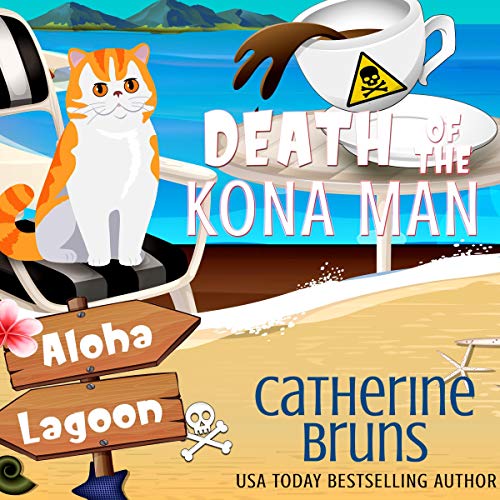 Narrated by Amy Deuchler
Series Title: Aloha Lagoon Mysteries, Book 9
Summary:
Carrie Jorgenson is back. She has a better boyfriend situation and she landed a part in a play, so she's at least semi on her way to fulfilling those Hollywood dreams. She's also run across yet another body.
Additional Comments:
As with the last book in this series by Catherine Bruns (Death of the Big Kahuna), the dead guy is not well-loved, so it becomes a litany of who had the most reasons to off him.
Carrie's an okay character. I like her slightly less in this book, but maybe that's just because of some of the plot points. I get that there needs to be development and conflict, but the amount of times she came across as completely clueless was painful to listen to. (Everything in her life is going fine, but she's freaking out for no good reason. While that probably makes her realistic, it also makes her super annoying.)
Cozy mystery stars must run a fine line between nosy bumbling citizen and clever amateur detective. Despite numerous references to Nancy Drew, I think Carrie's landing too many times on the bumbling citizen side of that line.
Side characters: Keanu's parents are a bit stock, but that's neither here nor there. Keanu himself is still perfect. Lola's still the bff gossip. Coral's an interesting addition to the cast. Kona man was suitable loathsome. Was rooting for killer from the first time Kona man showed up to the inevitable.
Also, as before, the wrap up is a tad too cliché. Bad guy comes and gives a speech that allows the MC to live. If he'd done his job and just killed her instead of chatted about it for 10 minutes, it would have been more realistic.
Amy Deuchler puts in another solid performance as Carrie and company.
Conclusion:
If you enjoy a good, clean cozy mystery, this book and its predecessor (Death of the Big Kahuna) are worth trying. Read that one first though so you get to know the MC.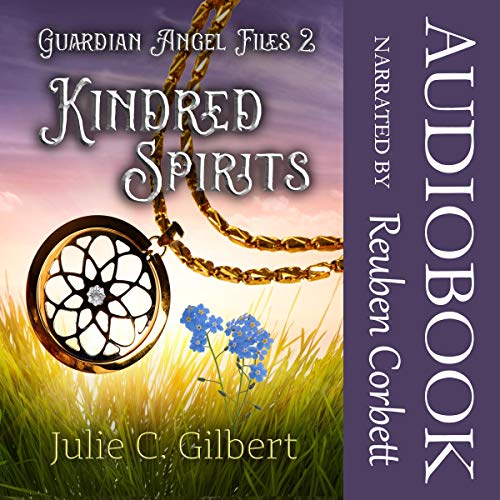 Audiobook Promotions …
Feb Promos on Audiobook Crave.com (requires email sign in):
5 Steps to Surviving Chemistry
Spirit's Bane (Guardian Angel Files Book 1)
Kindred Spirits (Guardian Angel Files Book 2)
Violence in Vegas (Eagle Eyes Book 1)
Rescue in Reno (Eagle Eyes Book 2)
Danger in Dallas (Eagle Eyes Book 3)
Devya's Children Series Links:
Ashlynn's Dreams Shorts – short stories featuring Jillian.
The Dark Side of Science – official prequel to Devya's Children; Genetically altered kids fight for the right to live.
Ashlynn's Dreams – Genetically altered Dream Shaper learns her gift.
Nadia's Tears – Jillian tries to awaken her sister, Nadia, from a coma.
Malia's Miracles – Jillian and her siblings try to save a friend's mother.
Varick's Quest – Jillian and Danielle get kidnapped. Nadia's also in trouble.
Check out my other titles available on Audiobooks Unleashed:
Beyond Broken Pencils – contemporary, literary
Shadow Council Combo (Books 1-4)
(Alternately, the individual titles can be found on Audiobook Crave
SC 1: Money Makes it Deadlier
SC 2: Revenge Makes it Sweeter
SC 3: Christmas Makes it Chaos
SC 4: Treachery Makes it Tense)
Eagle Eyes – mystery thriller
Scratched Off – mystery, thriller; FBI agent vs serial killer, more intense than Shadow Council/Eagle Eyes
Awakening – Redeemer Chronicles Book 1, MG fantasy
The Holy War – Redeemer Chronicles Book 2, MG fantasy
Reclaim the Darklands – Redeemer Chronicles Book 3, MG fantasy
The Collins Case – Heartfelt Cases Book 1, Christian mystery
The Kiverson Case – Heartfelt Cases Book 2, Christian mystery
The Davidson Case – Heartfelt Cases Book 3, Christian mystery
Other titles on Audiobook Crave (but buried deep):
5 Steps to Better Blurbs – for authors
Innova – Christian Dystopia
The Golden City Captives – short fantasy
Fatal Interest – short mystery/thriller