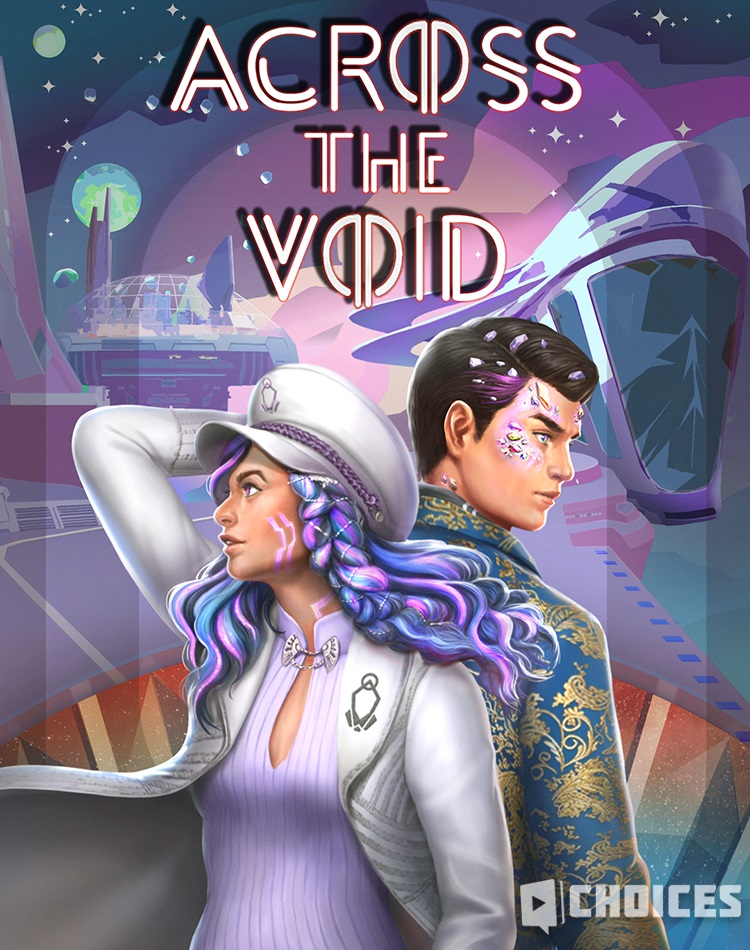 Genre: Scifi
*possible spoilers
Summary:
The main character is a starship captain straight outta flight school. Your best friend is off to be a Star Marshall. You have an older(??) brother and a younger sister. But then you end up getting a dream job. And your siblings decided to tag along too.
Additional Comments:
There's some friction between your siblings. Brother's a marshall, and sister is a mechanic.
There's a civil war on in the universe. Brother supports the orderly folks, and sister supports the rebels.
The morality in the story shifts and nothing's clear cut.
I absolutely loved the vast majority of the chapters. Scifi is an amazing genre. Besides Perfect Match, this is the only scifi I can think of from Pixelberry.
The music was downright awesome.
You get to play as the brother and sister occasionally.
Didn't much care for the love interests. There actually aren't that many for the MC because they also had one dedicated to the brother.
I named my starship captain, Katrina. Overall, I enjoyed the character.
I didn't buy the pet this round. I think they offered it pretty far into the game.
Didn't care for the end; hence the sorta low rating.
Some of the diamond choices they offer you are the ones that would make you a decent human being. I sprang for a few of them.
The upgrades and protections didn't really affect the story.
Conclusion:
I hope they pick up and do another science fiction story. They could even use the same universe. There's so much potential, and they put a heck of a lot of work into universe building. I would absolutely play another, even though the ending kinda annoyed me.
Associate links to follow…
Available Audiobooks: I have free codes for almost everything.
The Collins Case – 2 FBI agents track down a kidnapped family. Kid friendly.
If fantasy's more your thing, go Redeemer Chronicles. The first, Awakening, is available as an audiobook.
Ashlynn's Dreams Shorts – a kid deals with her parents' divorce, bullies, and the wonder of discovery.
Try The Dark Side of Science – Genetically altered kids fight for the right to live.
Beyond Broken Pencils – Contemporary literary tale of a school shooting. Ian unleashes his inner demons on his classmates and teachers…
Scratched Off – FBI agent vs a serial killer. When Sam Kerman sets out to hunt a serial killer, he has no idea how personal the case will become.
Nonfiction:
5 Steps to Surviving Chemistry – A primer for chemistry students. Breaks down concepts into simple terms.
5 Steps to Better Blurbs – A book for writers looking to improve their book descriptions