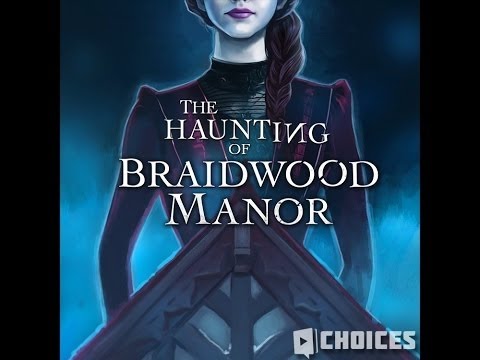 Summary:
The MC lost a sibling (I think) and ends up trying to find answers in an old mansion. Pretty sure there's a best friend around too. This is one of the shortest Pixelberry stories. I believe it's only 5 chapters long.
Additional Comments:
It's an okay story. They are definitely not kidding about the flashing lights that could be a problem if you get headaches from such things.
Don't remember much but I'm pretty sure there's a ticked off ghost running amok.
I want to say the MC connects with some young, cute ghosts too. I think there's one about the MC's age and then a few little ones.
It's impressive that they tell a whole story in 5 chapters. It's not a very in depth one but it suffices. I gather it was one of their first horror ventures. They've gotten way creepier in more recent stories.
Conclusion:
This story's on par with a Nancy Drew-esque story of a haunted mansion. There's a backstory for the ghost, ways to help them, and a solid dose of flashy lights.
Associate links to follow…
Available Audiobooks: I have free codes for almost everything.
The Collins Case – 2 FBI agents track down a kidnapped family. Kid friendly.
If fantasy's more your thing, go Redeemer Chronicles. The first, Awakening, is available as an audiobook.
Ashlynn's Dreams Shorts – a kid deals with her parents' divorce, bullies, and the wonder of discovery.
Try The Dark Side of Science – Genetically altered kids fight for the right to live.
Beyond Broken Pencils – Contemporary literary tale of a school shooting. Ian unleashes his inner demons on his classmates and teachers…
Scratched Off – FBI agent vs a serial killer. When Sam Kerman sets out to hunt a serial killer, he has no idea how personal the case will become.
Nonfiction:
5 Steps to Surviving Chemistry – A primer for chemistry students. Breaks down concepts into simple terms.
5 Steps to Better Blurbs – A book for writers looking to improve their book descriptions