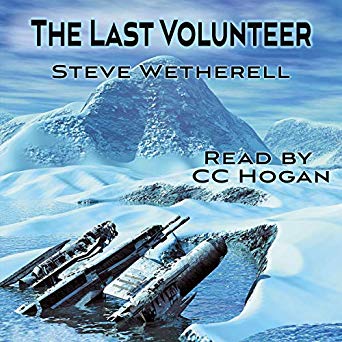 Mild spoilers possible in discussion
Summary:
Bip is useless but chosen to save the world. Handin is amazing and on a different quest… err not sure what his role was exactly.
Additional Comments:
A lot of people are going to disagree with me here, but I found the book exceedingly boring.
It's been likened to Hitchhiker's Guide to the Galaxy, and I can see vague resemblances. That story was ok. If you are a diehard fan of that you may enjoy this as it really really strives for the same brand of dry, stupid humor. (I'm going to describe something in 89 words and maybe on the 90th we'll get to the punchline.)
Who is this book for? Also reminds me of Abbot and Costello's Who's on First routine. If you like that, you may like this. I find that skit annoying.
The author relies very heavily on the humor brand to carry the book, so if that brand annoys rather than amuses, it falls flat on its face.
Content Warnings: there is a naked harpy at one point and maybes curse or two. There's also a part so irreverent as to kick the border of crass.
Narration (4/5): the audio performance was well-handled.
Plot (2/5): a lot of things happen but it meanders to nowhere. Kid is a failure at the beginning and a lucky failure at the end. What are the stakes? Oh, just the world ending… ho hum. That is the way things are presented. It's so cold and impersonal that I don't care 1 whit about any of the characters.
Characterization (1/5): I get that this is a spoof on sci-fi but there is a reason most heroes have some likable/ remarkable trait. The one guy is so overpowered, but I still don't know his role. The other is pathetic. That's cool if that's the start but when that is all there is start and finish, it makes one feel cheated. Everybody else is forgettable, except maybe the thief.
If this is representative of sci-fi comedy, I have to conclude this is not a genre for me.
Conclusion:
This is probably a polarizing work. If you love the ultra dry humor, give it a go. It's reminiscent of Hitchhiker's Guide. If that annoyed or nonplussed you, this is likely not a book you will enjoy. Best I can say is read a sample and see if you like it. If you connect with the sample, go for it.
Associate links to follow…
Amazon Prime
The Collins Case – 2 FBI agents track down a kidnapped family. Kid friendly.
If fantasy's more your thing, go Redeemer Chronicles. The first, Awakening, is available as an audiobook.
Ashlynn's Dreams Shorts – a kid deals with her parents' divorce, bullies, and the wonder of discovery.
Try The Dark Side of Science – Genetically altered kids fight for the right to live.
Beyond Broken Pencils – Contemporary literary tale of a school shooting. Ian unleashes his inner demons on his classmates and teachers…
Scratched Off – FBI agent vs a serial killer. When Sam Kerman sets out to hunt a serial killer, he has no idea how personal the case will become.

OR