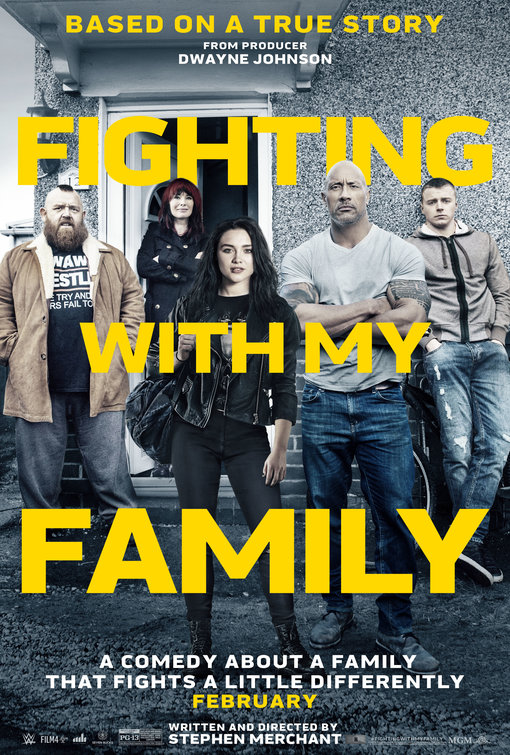 Summary:
An unusually touching look at WWE's Paige's (Florence Pugh) journey from obscurity to superstardom. We don't get to control our families, but sometimes, their obsessions take control of our futures. That's sort of what happened for Paige.
Additional Comments:
Pretty sure they changed some stuff for the movie, but it still worked.
Saraya Knight had quite the upbringing. She ended up filling in for her dad in one of their wrestling events and fell in love with the whole thing. She then grew up doing regular bouts with her brother and parents. That part's glossed over, but they only have so much time to tell a film.
It was interesting to see the lady who played Cersi play Saraya's mother (Lena Headey). She did a decent job with the performance, but I'm probably forever gonna type cast her in my head.
Rest of the cast did a nice job too. (Nick Frost played Ricky Knight – her father; Jack Lowden played Zak Knight – her brother; Vince Vaughn played Coach Hutch) Had to read it on a cast list, but it's cool that Zak Knight got to play a bit part in the movie.
The movie covers a pretty wide range of emotions from the mixed elation/agony of winning a slot to go to Florida to train but not having her brother make it too to the public bullying that's only part "showbiz" to the final battle and triumph.
The parts with the Rock were amusing. It's only mildly disappointing that they didn't actually happen.
Content warnings: crude humor.
Conclusion:
A surprisingly moving film that follows a young woman and her family through the journey to WWE fame.
Associate links to follow…
(If you click through and buy something, there's the chance I'll earn like $0.04 ….)
Amazon Prime
The Collins Case – 2 FBI agents track down a kidnapped family. Kid friendly.
If fantasy's more your thing, go Redeemer Chronicles. The first, Awakening, is available as an audiobook.
Ashlynn's Dreams Shorts – a kid deals with her parents' divorce, bullies, and the wonder of discovery.
Try The Dark Side of Science – Genetically altered kids fight for the right to live.

OR