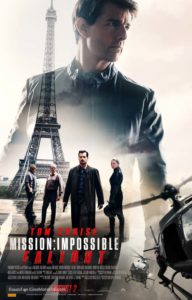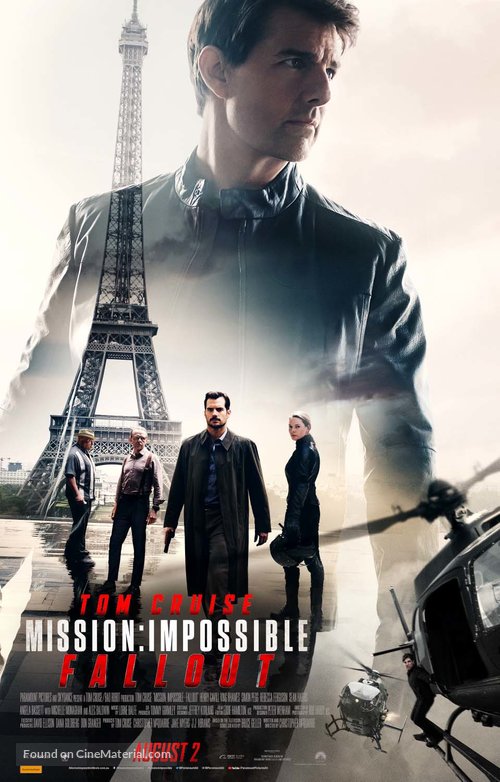 *very mild spoilers possible.
4.5/5 Mission Impossible VI: Fallout
Summary:
Terrorists want to blow the world up, and it's up to Ethan and company to stop them… again. Even with several tired clichés in the plot, it's still a very entertaining movie.
Additional Comments:
– There's a lot of action in here. Car chases were cool, but a lot repetitive.
– Helicopter chase. That's not something you see in every action movie. It added a nice touch.
– I like that there's no love lost between the various US government agencies.
– The bad guy was fairly realistic, even if his beliefs hit nearly every thriller bad guy cliché.
– I liked the British agent and the ambiguity in her relationship to Ethan and company.
– Twists: they had a few that worked.
– Length: Even being a tad on the long side, it felt like you needed most of it to make sense of things.
– Plot: Complicated in some senses. They included a lot of unnecessary factions, but I suppose not all things work out good vs evil with only two teams.
Conclusion:
Worth watching, probably worth watching a few times.
Associate links to follow…
Amazon Prime
Audible – If you'd like some free codes, please email me at [email protected] with requests for any of my works.

OR