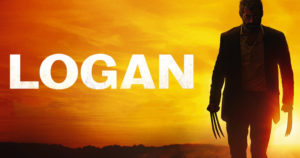 (I don't own the picture.)
Introduction:
My rating on this movie may be slightly generous, but according to Rotten Tomatoes, it's definitely fresh. It's an action-packed. Even the kid's fight scenes are brutal, bloody, and cool all at once. Both Huge Jackman and Dafne Keen did an amazing job with their roles. If you want to see the full who's who in the cast, go here. The dude they got to play Dr. Rice was suitably creepy. The cast list is actually pretty long.
Content Warnings: Definitely not for kids. It contains violence and strong language in high extremes.
What I Didn't Like:
An action movie like this provides many opportunities for expletives, but this movie kind of took that to the outer extremes. It seemed like 90% of Logan's dialogue consisted of the f-bomb.
I didn't really get a good sense for the main bad guy. I'm probably missing background that's given in the comics or previous movies.
What I Liked:
That little girl's at once adorable and deadly. I don't think she even gets lines of dialogue until the last half-hour of the movie.
The plot's rather simplistic, but it works. An evil company creates genetically altered children. When the program's shut down, the doctors and nurses are ordered to kill the subjects, and of course, some have an attack of conscience. Bad guys try to contain the problem by sending overwhelming force. What's not to love? Okay, so I'm a sucker for those sorts of plotlines.
I'll admit to not keeping up very well with the X-men movies, but as far as I know, the makers stayed consistent to Logan's character while attempting to expand him.
Conclusion:
I'm not sure it enters my "must buy and re-watch 80 times" pile, but it's definitely worth looking up and renting once or twice.