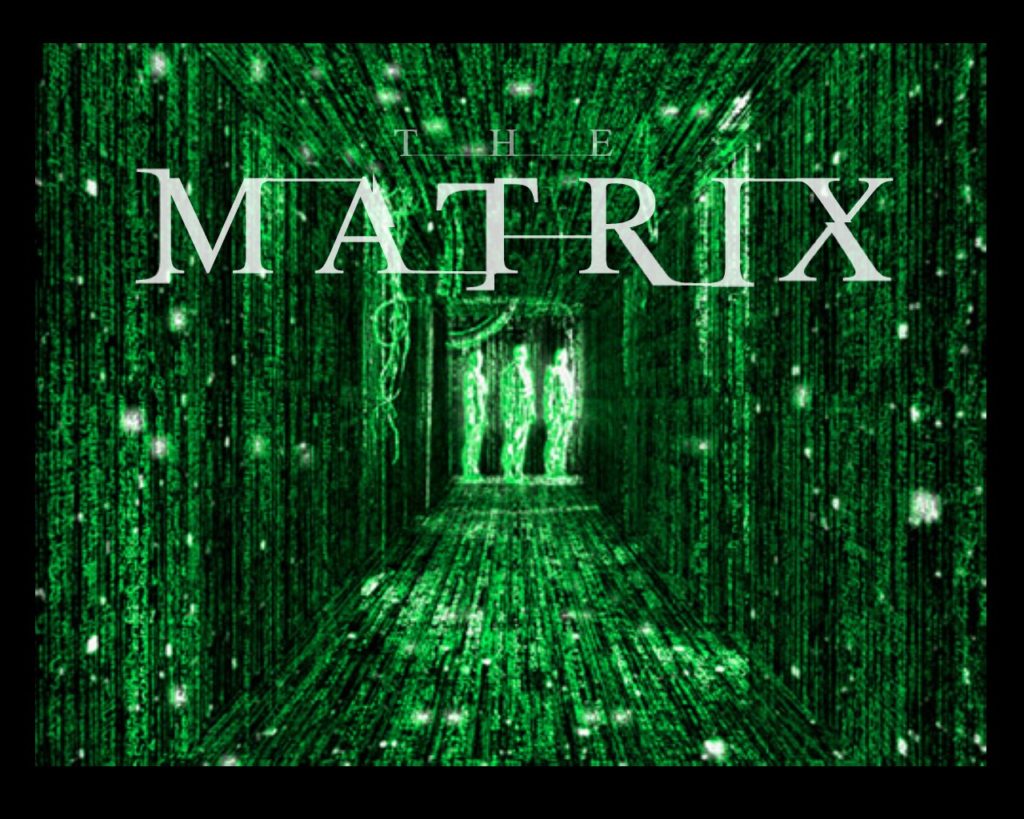 Starring: Keanu Reeves
Co-Starring: Laurence Fishburne, Carrie-Anne Moss, Hugo Weaving, Joe Pantoliano
Summary:
Neo gets pulled out of the Matrix and into a wider war. He's essentially the Chosen One, but convincing him of that is quite the journey.
Additional Comments:
I'd forgotten most of this story. Oh, I remembered special lines like "Dodge this." But the intricacies of the plot went right through me. In fact, I'm not sure I caught all the subtleties back in the day.
Plot 4.5/5 stars: I love how you can take this on the surface or go a lot deeper with metaphorical meanings. On the surface, it's a typical us vs. them sci-fi action movie. If you want to look deeper, you could open a few discussions about the meaning of life.
Despite being dates, it's still a cool movie. The special effects still hold, if you can get around the fact that there are maybe 4 pay phones per state these days.
As with most trilogies, this is the best of them.
I can't see Hugo Weaving without thinking elf, so that kind of messes with my head.
Main character 4.5/5: Keanu Reeves doesn't necessarily have to have a great range of emotions here. I think most of his lines are deadpanning "whoa" but it works for the character.
Side characters 4.5/5: Still love Trinity (Carrie-Anne Moss) and the idealistic Morpheus (Laurence Fishburne). The other side characters are just okay, but they pull their roles off nicely. Bad guy is still suitably punchable.
Knowing the twists this time, it's easier to see the subtle things they did to lead up to the big moments.
Conclusion:
I'm glad I got to see the movie again. Don't think I watched it more than 1-2 times in the intervening 20 years. It's nice to see that it weathered the passages of time nicely.
Associate links to follow…
Available Audiobooks: I have free codes for everything.
New Release: The Shadow Council Series 1: Money Makes it Deadlier – An FBI agent gets caught up in a robbery gone wrong. (Narrated by Liz Brand)
Shadow Council Series 2: Revenge Makes it Sweeter – A mysterious midnight summons sends FBI Agent Megan Luchek on a wild quest to save a young girl's life.
The Collins Case – 2 FBI agents track down a kidnapped family. Kid friendly.
If fantasy's more your thing, go Redeemer Chronicles. The first, Awakening, is available as an audiobook.
Ashlynn's Dreams Shorts – a kid deals with her parents' divorce, bullies, and the wonder of discovery.
Try The Dark Side of Science – Genetically altered kids fight for the right to live.
Beyond Broken Pencils – Contemporary literary tale of a school shooting. Ian unleashes his inner demons on his classmates and teachers…
Scratched Off – FBI agent vs a serial killer. When Sam Kerman sets out to hunt a serial killer, he has no idea how personal the case will become.
Nonfiction:
5 Steps to Surviving Chemistry – A primer for chemistry students. Breaks down concepts into simple terms.
5 Steps to Better Blurbs – A book for writers looking to improve their book descriptions