Hi, Thanks for dropping by. Tell us about yourself.
I am a retired social worker who turned to writing fiction. I've published two novels, a chapbook of short stories, one Vella story, and I have a novel on submission. 
What do you do for fun? 
I paint with acrylics, kayak, and hike. 
Who or what inspires you the most?
Tell us about your story: 
This isn't a Vella story, but my first novel, WHO SHE IS.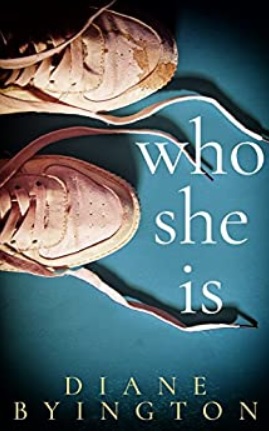 Tell us about the book.
WHO SHE IS is about a teenage girl who wants to run the Boston Marathon, but it's 1968 and females aren't allowed. She's determined to do it anyway, and so she trains with a friend. While running, she starts having flashbacks of a different life and different parents. She must figure out what is true about her life while still preparing to challenge the rules of the marathon. 
Are there any deep themes or messages in the book the readers should be aware of? 
Don't be afraid to challenge everything you've been taught is true, because a better future might await you. 
What gave you the idea for this book?
I was researching the late 1960s and discovered that women weren't allowed to run in the Boston Marathon until 1971. I was shocked, so I wanted to write about that. 
How long did the book take to write?
Several years, actually. I finally got the book accepted by Red Adept Publishing, and it was published in 2018. 
What kinds of stories do you like to write?
I like to write women's fiction. The tag line for my novels is "Strong Women. Hard Times. Happy Endings." 
Do you have other books?
IF SHE HAD STAYED is a time travel novel about a young woman who has the opportunity to go back into her past and change the one thing that she regrets the most.
MIA'S JOURNEY, which is currently on Vella, is about an astronaut who gets grounded because of injuries caused by a car accident, but she is determined to get to space any way she can. That leads her to make some poor decisions that could cost her life. 
Tell us about one other book or series and why it's important to you. 
My most recent novel is called LOUISE AND VINCENT. It's about Louise Ravoux, who was the innkeeper at the inn where Vincent van Gogh spent his last seventy days, and how knowing the painter changed her life. I truly love this book, and it's on submission currently with several publishers. Wish me luck. 
What got you into writing?
Like most writers, it was something I've always wanted to do but didn't get around to. And then one day, during a church service, a voice spoke to me, saying "If not now, when?" I knew what it was talking about, so I left the service and started working, and haven't looked back. 
Random:
What animal do you most relate to?
Answer: I love cats, even though I don't have one now. I had a cat for 16 years and I still miss him. I loved how he would lie on my lap and purr. It was the most soothing sound I can imagine. 
What's one thing very few people know about you?
Answer: I live in two places: Colorado and Florida. I don't like cold weather, so I spend summers in Colorado. I also don't like extreme heat and humidity, so I spend winters in Florida. It's a fun way to live and I feel very fortunate to be able to do it. 
If you could have dinner with anybody (alive or dead) who would it be and why?
Answer: I would resurrect my old friend Louise, who died in a car crash at the age of 35, and I would spend a lovely evening with her. She encouraged me to write, and I think she'd be pleased with how life has turned out for me. 
https://www.instagram.com/dianebbyington/?hl=en

If you want to get 5 clean audio promos a month. Sign up here.
Have You Tried Kindle Vella Yet?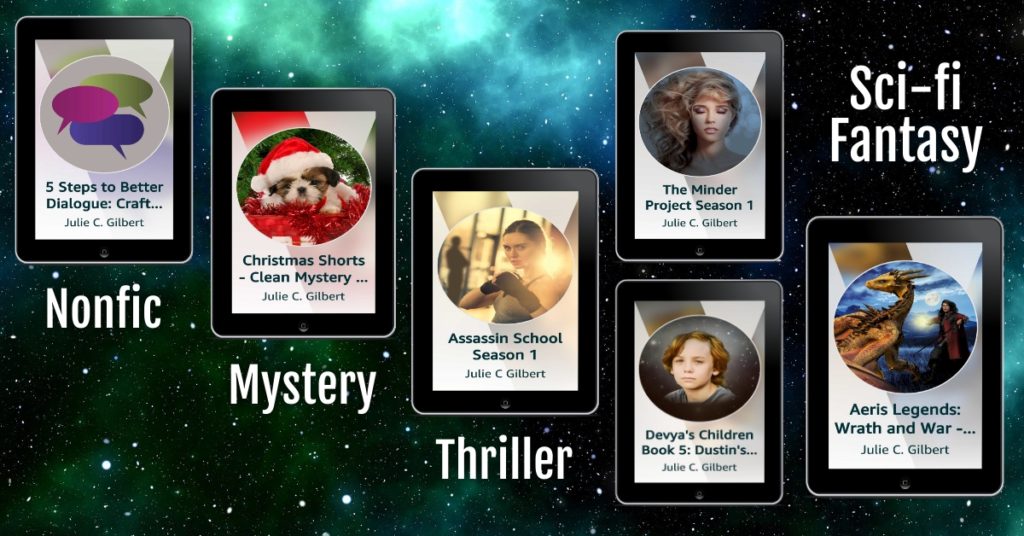 5 Steps to Better Dialogue – (nonfiction, writing skills; Complete) I feel like nonfiction titles should come with spoiler tags. This is a book for writers seeking to learn more about the creation of realistic characters and dialogue.
Christmas Shorts – (Mystery, thriller, Christian, suspense; Ongoing; story 1 is complete) Only one story right now, but will be a collection of short stories with characters from across my series. Typically, FBI agents with personal drama. Might feature an abundance of cute puppies.
Assassin School Season 1 – (thriller, YA; Complete) Teen spies try to survive the rigorous training and other drama as powerful people battle to control the Ghost children.
The Minder Project Season 1 – (scifi, genetic engineering, superpowers; shares characters with Dustin's Decision, Updated Wednesdays) The government gave her genetic Gifts. Now, it wants what it paid for from the program.
Dustin's Decision Devya's Children Book 5 – (YA scifi, shares characters with The Minder Project; Complete) Genetically altered teens struggle to navigate the murky world and control their Gifts.
Aeris Legends – Wrath and War (LitRPG, gaming, fantasy) This takes a box-of-chocolate approach to providing lore entries (creatures, quest descriptions, game mechanics) and short stories for a fantasy world.
Trials, Tribulations, and Trust Issues (Superheros, superpowers) A young woman who can access almost any superpower gets manipulated into testing them for the government.