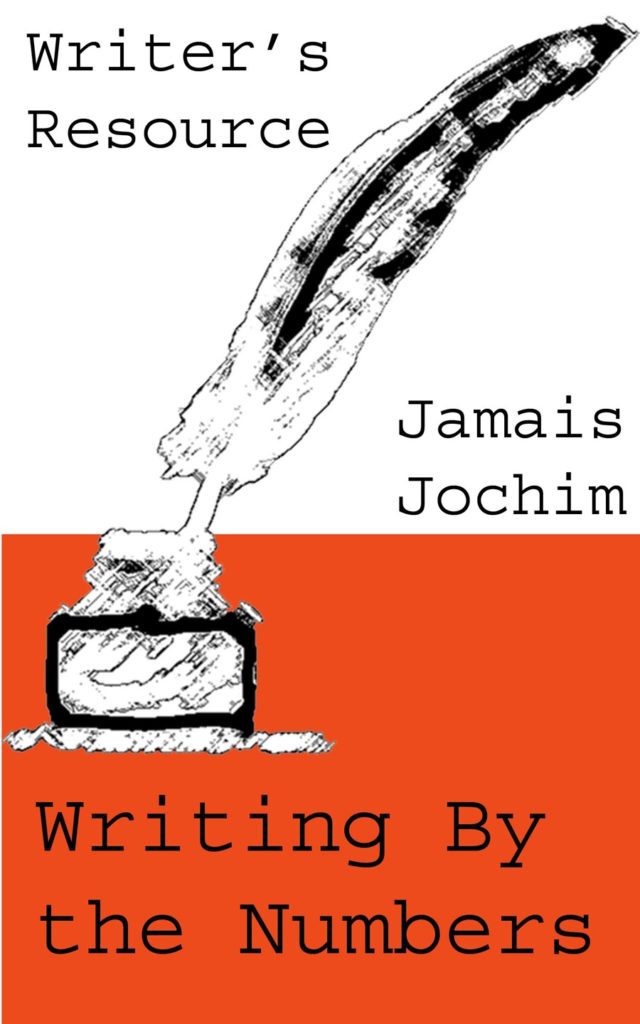 About your book:
Writer Resource: Writing By The Numbers
About this Work:
Every writer has a lot of questions about a wide range of topics. This book goes through a wide variety of topics, such as writing problems, publishing issues, and dealing with artists. Each chapter is formatted as a Top Ten List, and then looks at each entry on that list, making for a focused look at the chapter's topic.
Are there any deep themes or messages in the book the readers should be aware of?
This book is what it purports to be: A book about writing.
What gave you the idea for this book?
The idea was to make life easier for comic book writers. Since, I decided the advice would work for any writer and so expanded on that.
How long did the book take to write?
The book should take about six months to write.
Who designed the cover?
I did; the idea was to make it look like an academic tome of sorts.
What brought you to working on this project?
I just wanted something for my fellow comickers.
What was the hardest part of bringing this story to life?
The research. Some of the lists require a little research in order to confirm various details, as well as see how they are actually used.
Do you have a favorite character voice from the project?
No, but that's because there are no characters in this book.
Do you have a favorite chapter from the project?
The Hero's Journey; it was just fun to explore the idea of the Hero's Journey from a purely mechanical level and how it compared to the three-act structure.
Is there anything you'd like readers to know about this work before they read your book?
This book is a masterclass in writing. It will help a writer navigate the book he's writing, as well as know enough about business to be a success and know how to deal with artists.
About your other works:
How many other works have you written? Probably close to 15-20
What was the most challenging other work you've written? Easiest? Most fun? What made it hard, easy, fun??
Hinami Neon was the hardest; that script had a lot of moving parts. Comparatively, Sex Percussions was a joy to write as it basically wrote itself.
Which work are you most proud to have been a part of? Why? So far, "The Evil Mastermind Management Handbook"; that was just so fun and so hard to write.
Website: https://www.amazon.com/kindle-vella/story/B09PZVBJ49
Hashtags for preview: #writing, #publishing, #writingadvice, #writingtips, #business, #self-publishing, #artadvice, #arttips,#businessadvice, #businesstips, #storytelling
If you want to get 5 clean audio promos a month. Sign up here.
Have You Tried Kindle Vella Yet?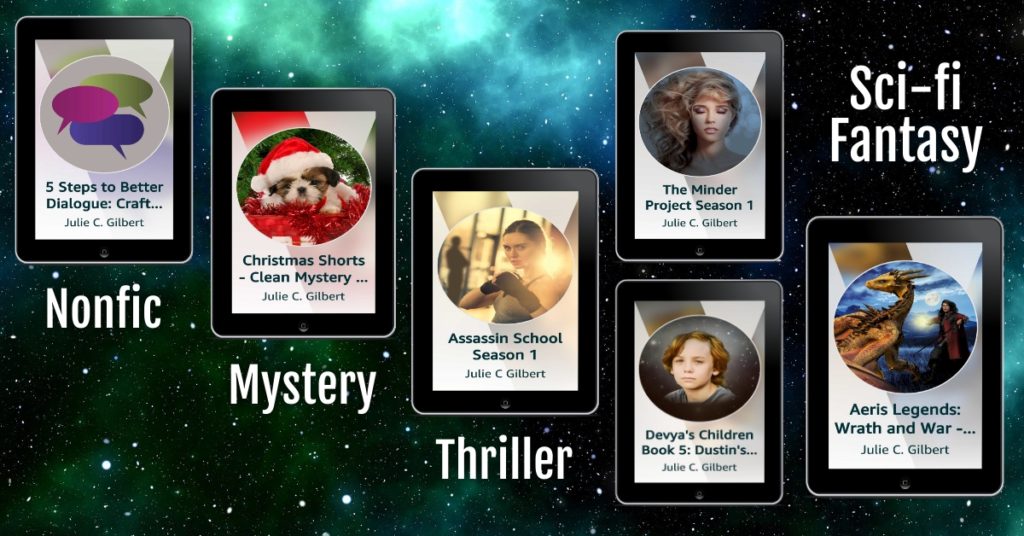 5 Steps to Better Dialogue – (nonfiction, writing skills; Complete) I feel like nonfiction titles should come with spoiler tags. This is a book for writers seeking to learn more about the creation of realistic characters and dialogue.
Christmas Shorts – (Mystery, thriller, Christian, suspense; Ongoing; story 1 is complete) Only one story right now, but will be a collection of short stories with characters from across my series. Typically, FBI agents with personal drama. Might feature an abundance of cute puppies.
Assassin School Season 1 – (thriller, YA; Complete) Teen spies try to survive the rigorous training and other drama as powerful people battle to control the Ghost children.
The Minder Project Season 1 – (scifi, genetic engineering, superpowers; shares characters with Dustin's Decision, Updated Wednesdays) The government gave her genetic Gifts. Now, it wants what it paid for from the program.
Dustin's Decision Devya's Children Book 5 – (YA scifi, shares characters with The Minder Project; Complete) Genetically altered teens struggle to navigate the murky world and control their Gifts.
Aeris Legends – Wrath and War (LitRPG, gaming, fantasy) This takes a box-of-chocolate approach to providing lore entries (creatures, quest descriptions, game mechanics) and short stories for a fantasy world.
Earth's Melody – A Light Scifi Romantic Comedy Donatella Velargo, an actress on the run, must choose between anonymity and a desperate (handsome) rebel's cause to save his sister and his planet.
Trials, Tribulations, and Trust Issues (Superheros, superpowers) A young woman who can access almost any superpower gets manipulated into testing them for the government.