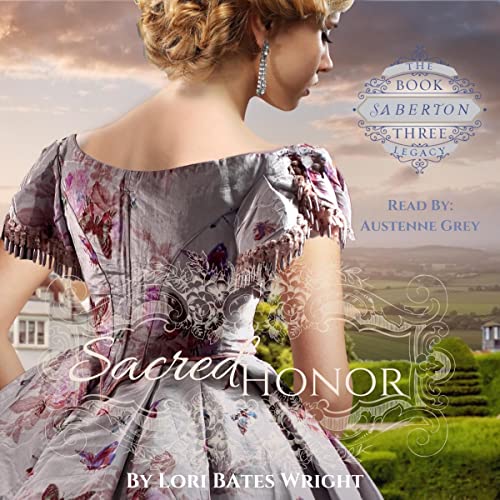 The Saberton Legacy Book 3
Narrated by Austenne Grey
Run Time: 9 hrs and 27 mins
Genre: historical, American Civil War
Summary:
Aurora Haverwood and Zachery Saberton love each other, but a lot stands in their way. First, he's accused of something pretty awful and barely escapes with his life. But part of that deal sends him to England on an undercover mission to recover some missing money from the Confederate coffers.
Additional Comments:
I think of the trilogy, I liked book 2 the best so far. This one was okay. The build up was nice. The middle meandered a bit. The end declared itself from afar. There was at least one cringey stereotypical female-does-something-dumb scene just to give us another half-hour to cover.
Characters are endearing.
Kinda wish Tori was in this more.
Austenne Grey's performance hit the right emotional notes.
Not a huge fan of the style of epilogue we got. Could have safely done without it, but it's fine.
Favorite character is the lady who play's Zach's love interest. I'd love to see a spinoff of her adventures. Her backstory is just outlandish enough to work.
Conclusion:
Well-written. Nicely performed.
If you want to get 5 clean audio promos a month. Sign up here.
Have You Tried Kindle Vella Yet?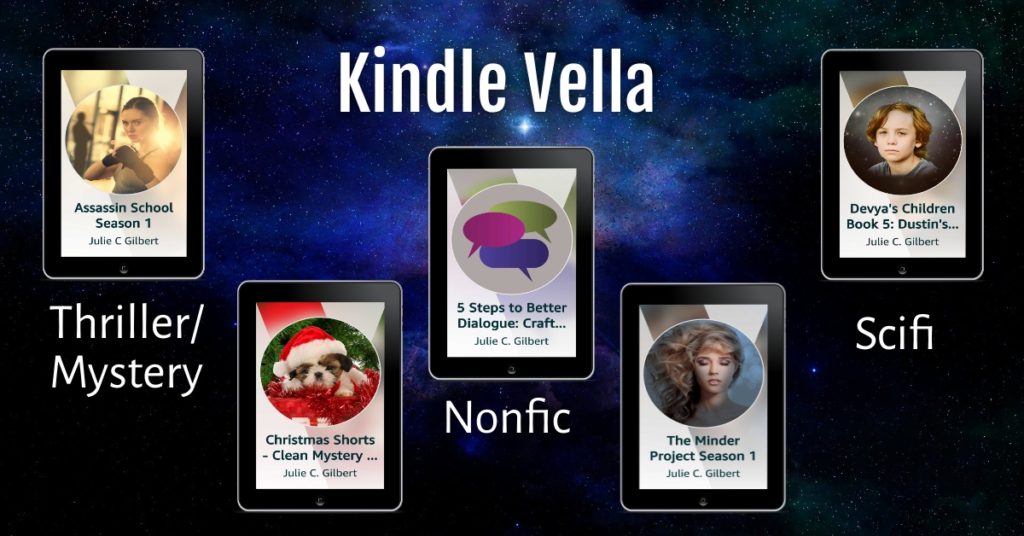 Christmas Shorts – (Mystery, thriller, Christian, suspense; Ongoing; story 1 is complete) Only one story right now, but will be a collection of short stories with characters from across my series. Typically, FBI agents with personal drama. Might feature an abundance of cute puppies.
The Minder Project Season 1 – (scifi, genetic engineering, superpowers; shares characters with Dustin's Decision, Updated Wednesdays) The government gave her genetic Gifts. Now, it wants what it paid for from the program.
5 Steps to Better Dialogue – (nonfiction, writing skills; Complete) I feel like nonfiction titles should come with spoiler tags. This is a book for writers seeking to learn more about the creation of realistic characters and dialogue.
Assassin School Season 1 – (thriller, YA; Complete) Teen spies try to survive the rigorous training and other drama as powerful people battle to control the Ghost children.
Dustin's Decision Devya's Children Book 5 – (YA scifi, shares characters with The Minder Project; Complete) Genetically altered teens struggle to navigate the murky world and control their Gifts.