2 hrs and 43 mins
Summary:
There's a fair amount of setup and a lot going on. Despite some slow points, it's a fun action flick. It hits every typical bond film box, including shootouts, fancy gadgets, pretty women, fancy dresses, spiffy suits, car chases, death, and destruction.
Additional Comments:
Here, more than in other Bond movies, James has more to fight for.
The casting was reasonably well done.
Daniel Craig has always made a stellar James Bond. I'm sure they'll resurrect the franchise with a new pretty face when they need another paycheck.
I never watched all the Bond movies in order. They're basically the film version of candy.
The intro was typically long and drawn out, somewhat pretty, but mostly just a kaleidoscope of weird. The song was performed by Billie Ellish. Call me old, but I am not a fan. (She may very well be a talented singer and an influence upon a lot of young people, but she still looks stoned in every picture I've ever seen of her.)
I might be tempted to see this again, but not a late showing. At almost 3 hrs, this is kinda a beast.
Conclusion:
Worth watching on the big screen.
If you want to get 5 clean audio promos a month. Sign up here.
Audiobook Promotions …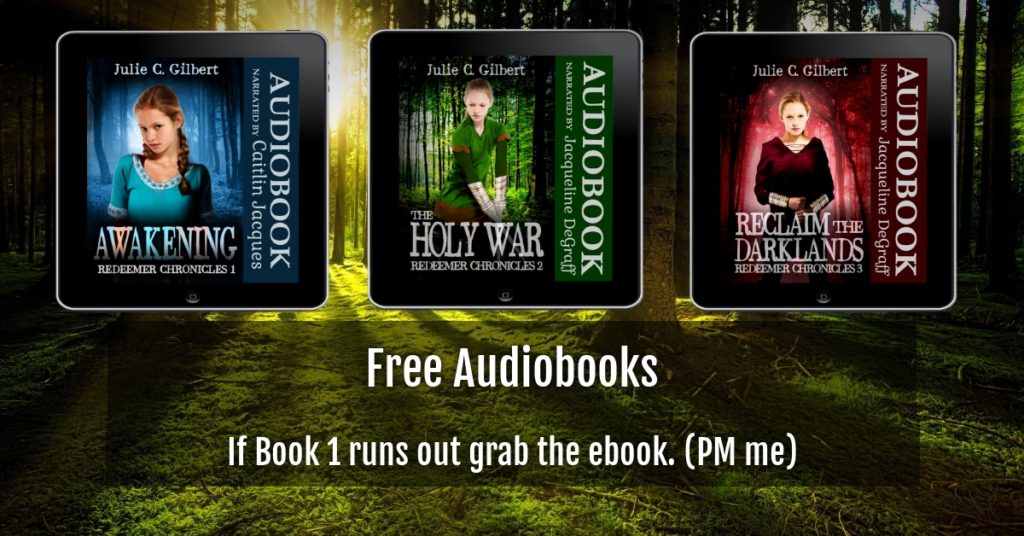 Many of my 58 audible titles are listed on Audiobooks Unleashed.
Whether you're looking for mystery or suspense or fantasy, I've got a title for you. Free codes are probably on audiobooks unleashed.
Normal links go to audible. *The Amazon labeled links are affiliate links. That means I get a very small payment from Amazon if you go through with a purchase.*
Note: Filter by US if you're looking for those codes as many titles are out.
Ones I think may still have US codes: Reshner's Royal Ranger, Never Again, Innova, The Golden City Captives, The Holy War, Reclaim the Darklands, Eagle Eyes, Treachery Makes it Tense, Ashlynn's Dreams Shorts, The Dark Side of Science, Ashlynn's Dreams, Nadia's Tears, Malia's Miracles, and Varick's Quest
There are plenty of UK codes, but not many US ones left.
Redeemer Chronicles (Fantasy)
Awakening – Redeemer Chronicles Book 1, MG fantasy (Amazon) (free codes)
The Holy War – Redeemer Chronicles Book 2, MG fantasy (Amazon) (free codes)
Reclaim the Darklands – Redeemer Chronicles Book 3, MG fantasy (Amazon) (free codes)
River's Edge Ransom – Prequel to Redeemer Chronicles (Amazon) (email devyaschildren @ gmail.com for free codes)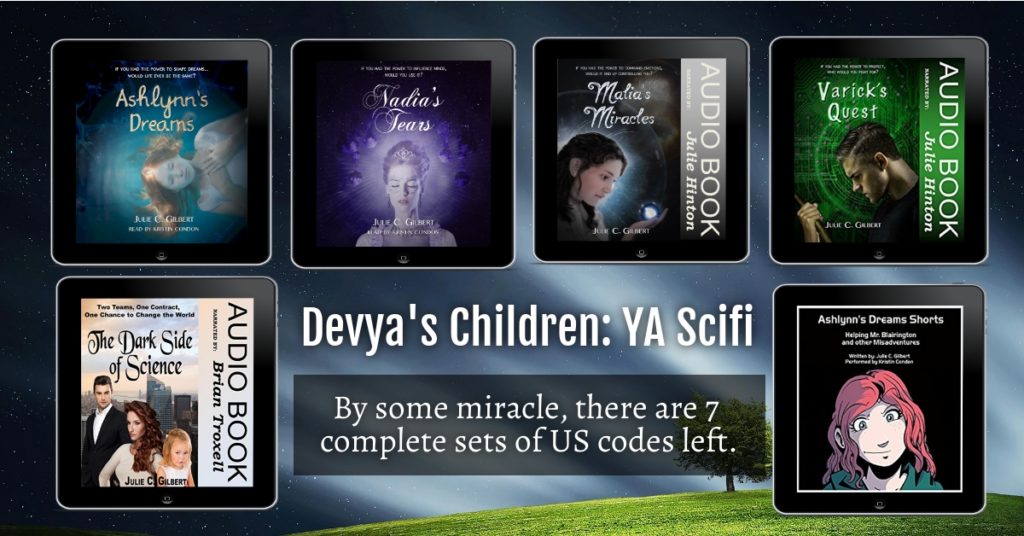 Devya's Children Series Links:
Ashlynn's Dreams Shorts – short stories featuring Jillian. (Amazon) (free codes)
The Dark Side of Science – official prequel to Devya's Children; Genetically altered kids fight for the right to live. (Amazon) (Please email devyaschildren @ gmail.com for free codes)
Ashlynn's Dreams – Genetically altered Dream Shaper learns her gift. (Amazon) (free codes)
Nadia's Tears – Jillian tries to awaken her sister, Nadia, from a coma. (Amazon) (free codes)
Malia's Miracles – Jillian and her siblings try to save a friend's mother. (Amazon) (free codes)
Varick's Quest – Jillian and Danielle get kidnapped. Nadia's also in trouble. (Amazon) (free codes)
More Scifi:
Reshner's Royal Ranger (epic sci-fi) just made it there. (Amazon) (free codes)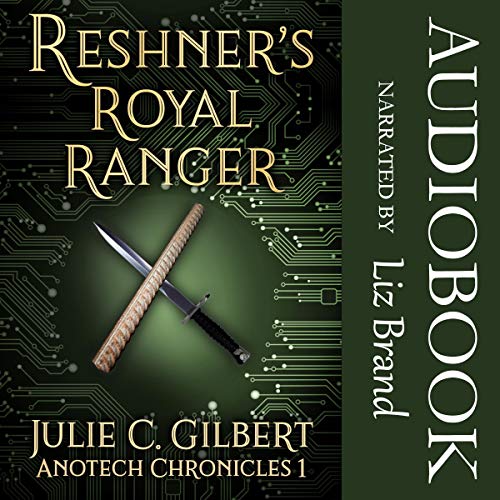 Guardian Angel Files:
Spirit's Bane – Allister and Mina are training to be Guardians. Satan's out to get them. (Amazon) (free codes)
Kindred Spirits – Mina's exiled to Earth. Allister's stuck in the Heavens. (Amazon) (free codes)