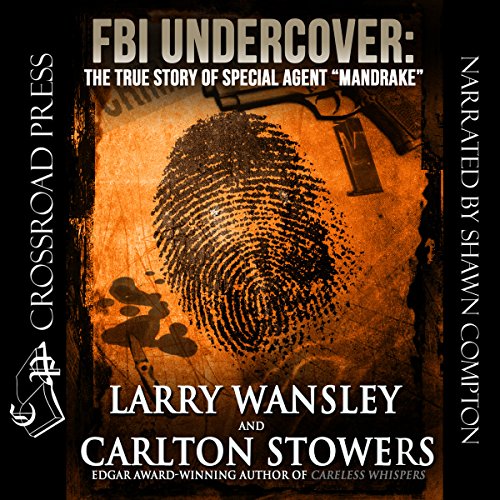 Narrated by Shawn Compton
Summary:
Subtitle pretty much spells out what you're going to get.
Additional Comments:
Narrator did a nice job, but I don't think he fit the main character very well.
This brings to light some of the stress that undercover work puts on any family, especially in prolonged campaigns.
Johnny was by far my favorite character. My favorite line was a question about somebody threatening the main character's chastity.
It also brought to light some of the complications of bringing down likable bad guys. People make choices to do this or that for the money. Sometimes, that puts them on the wrong side of the law. Doesn't make them any less likable in certain cases.
I'm not sure if they changed any names for the sake of privacy.
Content Warning: High profanity. I lost count of the f-bombs, but I don't think there's a way around that in a work like this. Speaking like a choir boy most likely would have gotten this guy shot and dumped in a storm drain.
I'm used to mostly fictional accounts of agents, so it was nice to hear something from somebody who actually lived the excitement and danger.
Conclusion:
The FBI fascinates a lot of people, me included, but it takes a special kind of person to be able to walk in those shoes.
If you want to get 5 clean audio promos a month. Sign up here.
Audiobook Promotions …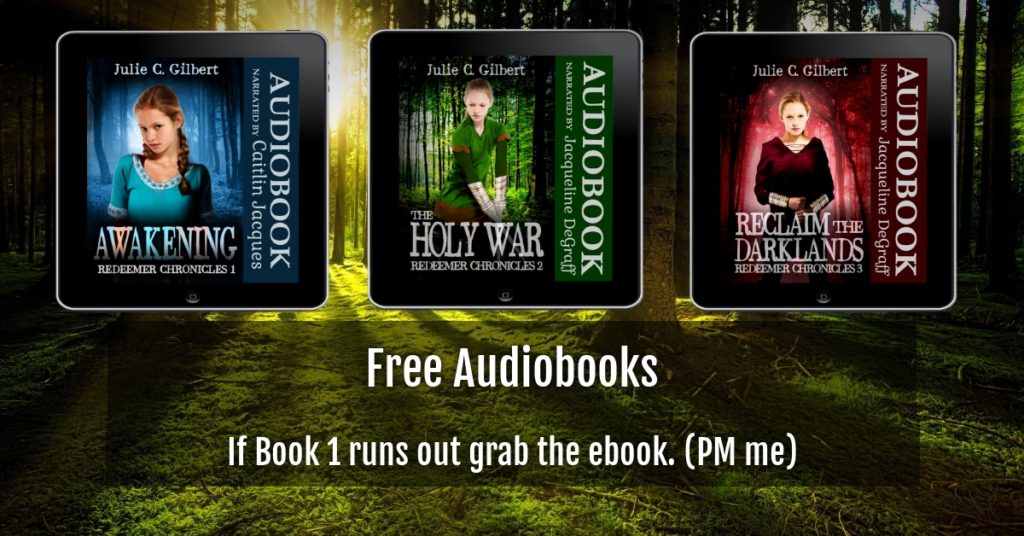 Many of my 50 audible titles are listed on Audiobooks Unleashed.
Whether you're looking for mystery or suspense or fantasy, I've got a title for you. Free codes are probably on audiobooks unleashed.
Normal links go to audible. *The Amazon labeled links are affiliate links. That means I get a very small payment from Amazon if you go through with a purchase.*
Note: Filter by US if you're looking for those codes as many titles are out.
Ones I think may still have US codes: Reshner's Royal Ranger, Never Again, Innova, The Golden City Captives, The Holy War, Reclaim the Darklands, Eagle Eyes, Treachery Makes it Tense, Ashlynn's Dreams Shorts, The Dark Side of Science, Ashlynn's Dreams, Nadia's Tears, Malia's Miracles, and Varick's Quest
There are plenty of UK codes, but not many US ones left.
Redeemer Chronicles (Fantasy)
Awakening – Redeemer Chronicles Book 1, MG fantasy (Amazon) (free codes)
The Holy War – Redeemer Chronicles Book 2, MG fantasy (Amazon) (free codes)
Reclaim the Darklands – Redeemer Chronicles Book 3, MG fantasy (Amazon) (free codes)
River's Edge Ransom – Prequel to Redeemer Chronicles (Amazon) (email devyaschildren @ gmail.com for free codes)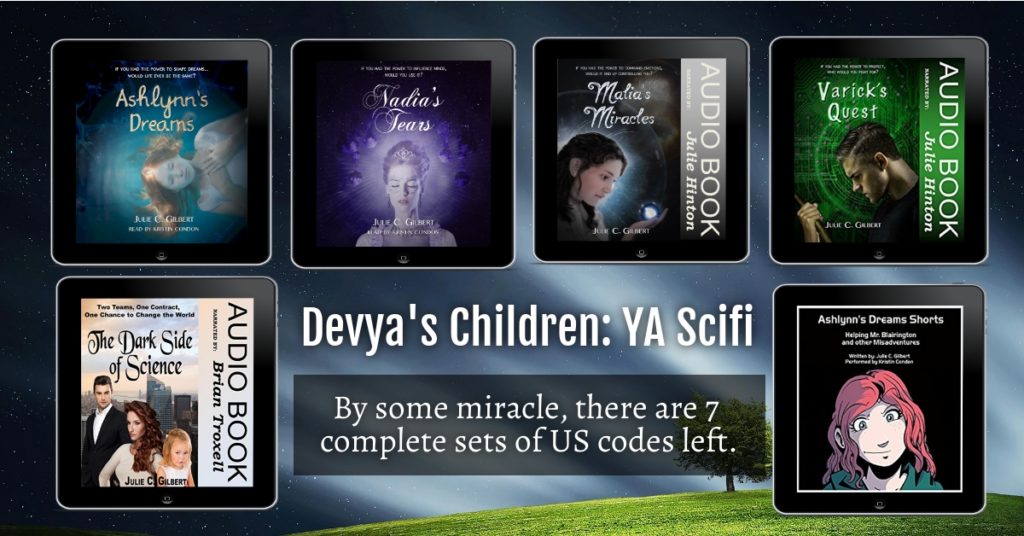 Devya's Children Series Links:
Ashlynn's Dreams Shorts – short stories featuring Jillian. (Amazon) (free codes)
The Dark Side of Science – official prequel to Devya's Children; Genetically altered kids fight for the right to live. (Amazon) (Please email devyaschildren @ gmail.com for free codes)
Ashlynn's Dreams – Genetically altered Dream Shaper learns her gift. (Amazon) (free codes)
Nadia's Tears – Jillian tries to awaken her sister, Nadia, from a coma. (Amazon) (free codes)
Malia's Miracles – Jillian and her siblings try to save a friend's mother. (Amazon) (free codes)
Varick's Quest – Jillian and Danielle get kidnapped. Nadia's also in trouble. (Amazon) (free codes)
More Scifi:
Reshner's Royal Ranger (epic sci-fi) just made it there. (Amazon) (free codes)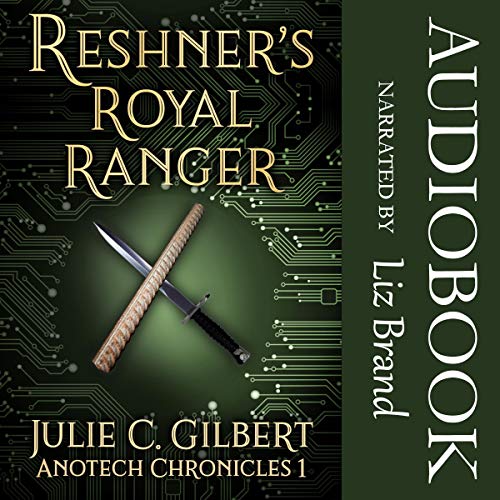 Guardian Angel Files:
Spirit's Bane – Allister and Mina are training to be Guardians. Satan's out to get them. (Amazon) (free codes)
Kindred Spirits – Mina's exiled to Earth. Allister's stuck in the Heavens. (Amazon) (free codes)