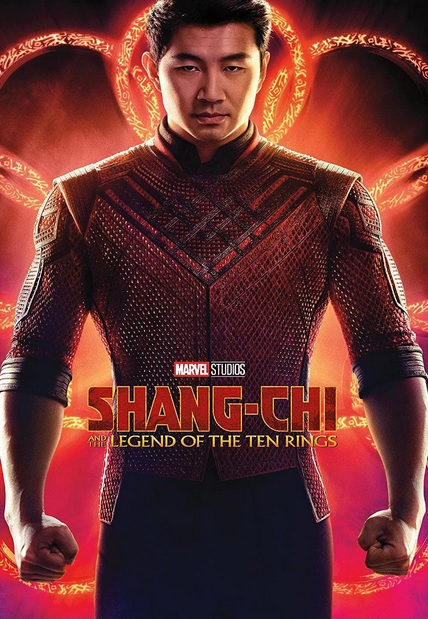 Saw it on 9/8/21
Starring: Simu Liu, Awkwafina, Tony Leung Chiu-wai, Fala Chen, and Michelle Yeoh
Summary:
Shaun and Katy are valet drivers who kind of just loaf about and do karaoke when not on the job. They're friends who met in high school.
Additional Comments:
Shaun is Shang-Chi who has some serious daddy issues. But who wouldn't if their mother got killed in front of him when he was just a kid. Then, daddy dearest trained him to be an assassin.
Katy kind of seems to be just along for the ride, but she has her moments.
Shang-Chi and his sister, Xialing, both have pendants their father wants for a crazy quest to save their mother.
The beginning kind of took a while to get through, but it's necessary backstory for the most part.
I'm not a huge fan of flashbacks, but I'm also not sure there is any other way to tell such a story. I did enjoy that the flashbacks expanded each time to give the audience more details.
There's a lot of subtitles.
I love Michelle Yeoh, and she makes one awesome aunt to Shang-Chi and his sister.
The baby and young boy who played Shang-Chi in flashbacks were heart-meltingly adorable.
I missed most of the first special scene, but it was still a great experience.
Conclusion:
Worth watching. Maybe worth watching a few times.
If you want to get 5 clean audio promos a month. Sign up here.
Audiobook Promotions …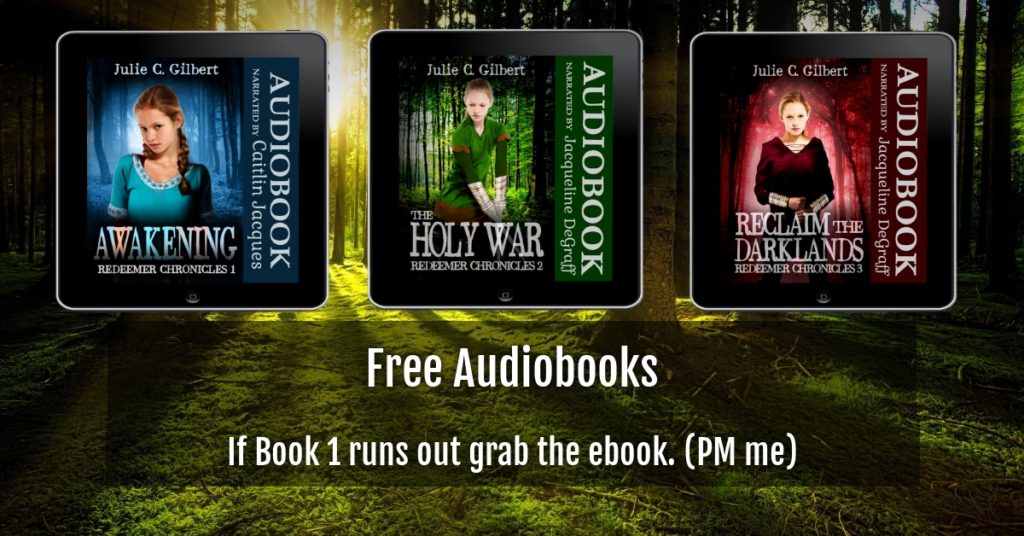 Many of my 50 audible titles are listed on Audiobooks Unleashed.
Whether you're looking for mystery or suspense or fantasy, I've got a title for you. Free codes are probably on audiobooks unleashed.
Normal links go to audible. *The Amazon labeled links are affiliate links. That means I get a very small payment from Amazon if you go through with a purchase.*
Note: Filter by US if you're looking for those codes as many titles are out.
Ones I think may still have US codes: Reshner's Royal Ranger, Never Again, Innova, The Golden City Captives, The Holy War, Reclaim the Darklands, Eagle Eyes, Treachery Makes it Tense, Ashlynn's Dreams Shorts, The Dark Side of Science, Ashlynn's Dreams, Nadia's Tears, Malia's Miracles, and Varick's Quest
There are plenty of UK codes, but not many US ones left.
Redeemer Chronicles (Fantasy)
Awakening – Redeemer Chronicles Book 1, MG fantasy (Amazon) (free codes)
The Holy War – Redeemer Chronicles Book 2, MG fantasy (Amazon) (free codes)
Reclaim the Darklands – Redeemer Chronicles Book 3, MG fantasy (Amazon) (free codes)
River's Edge Ransom – Prequel to Redeemer Chronicles (Amazon) (email devyaschildren @ gmail.com for free codes)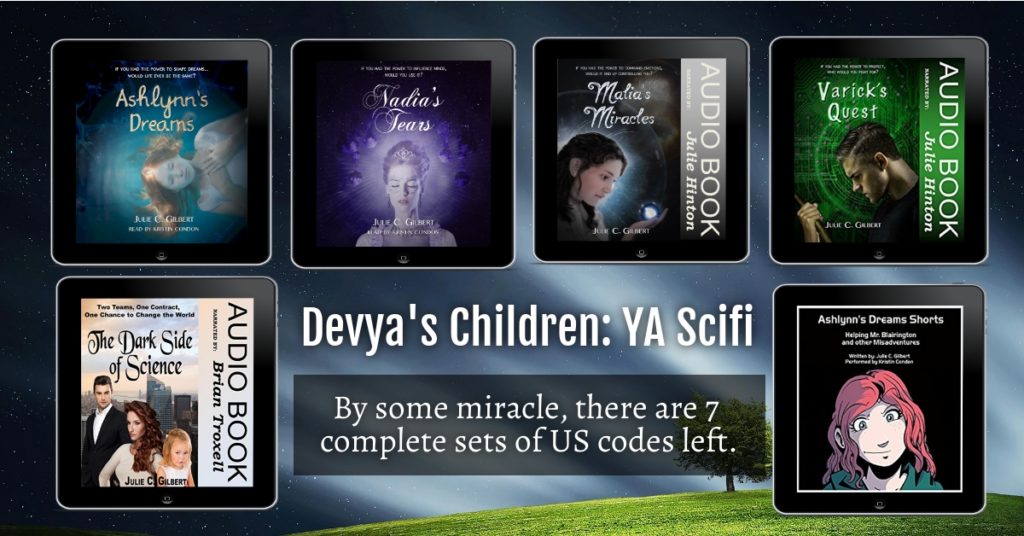 Devya's Children Series Links:
Ashlynn's Dreams Shorts – short stories featuring Jillian. (Amazon) (free codes)
The Dark Side of Science – official prequel to Devya's Children; Genetically altered kids fight for the right to live. (Amazon) (Please email devyaschildren @ gmail.com for free codes)
Ashlynn's Dreams – Genetically altered Dream Shaper learns her gift. (Amazon) (free codes)
Nadia's Tears – Jillian tries to awaken her sister, Nadia, from a coma. (Amazon) (free codes)
Malia's Miracles – Jillian and her siblings try to save a friend's mother. (Amazon) (free codes)
Varick's Quest – Jillian and Danielle get kidnapped. Nadia's also in trouble. (Amazon) (free codes)
More Scifi:
Reshner's Royal Ranger (epic sci-fi) just made it there. (Amazon) (free codes)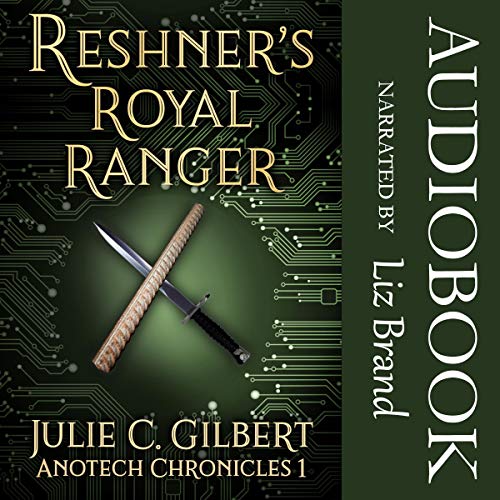 Guardian Angel Files:
Spirit's Bane – Allister and Mina are training to be Guardians. Satan's out to get them. (Amazon) (free codes)
Kindred Spirits – Mina's exiled to Earth. Allister's stuck in the Heavens. (Amazon) (free codes)