Narrated by Kristina Fuller Yuen
Run Time: 8 hours and 49 mins
Summary:
The fairy land is destroyed so they go into exile on Earth, but that's not ideal. They devise a plan to harness the imaginations of children to create a new homeworld in The Never.
Additional Comments:
Maeve's voice is awesome, but oy, fairy voices. (Performance is fine. The fairies sounded like they should but it was still tough to listen to at times.)
Overall performance was entertaining. The narrator has a nice voice and good character distinction.
Interesting take on Neverland tales.
High marks for creativity and an original spin on an old tale.
I liked Maeve, but pretty much every other character, especially the various children came across as superfluous or bratty.
Pretty sure "My queen! My queen!" was in here like 13 times. Got to an amusing point.
Low marks for an unsatisfying ending. It's like the author ran out of ideas and didn't know what to do or wanted to get started on a new project so just slapped a bow on this one.
Conclusion:
I wish it had a more satisfying ending, but it's still an intriguing tale if you're obsessed with all things Neverland.
Audiobook Promotions …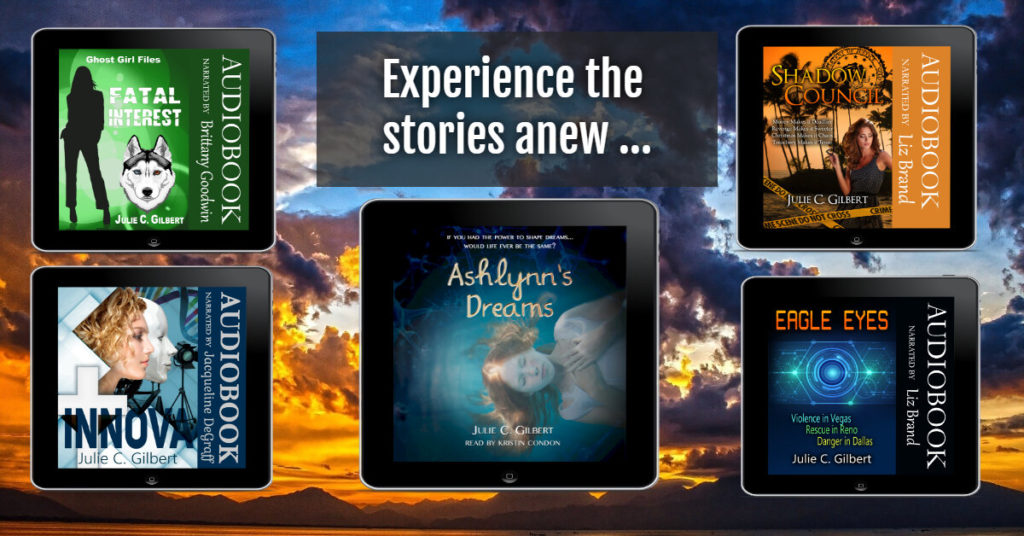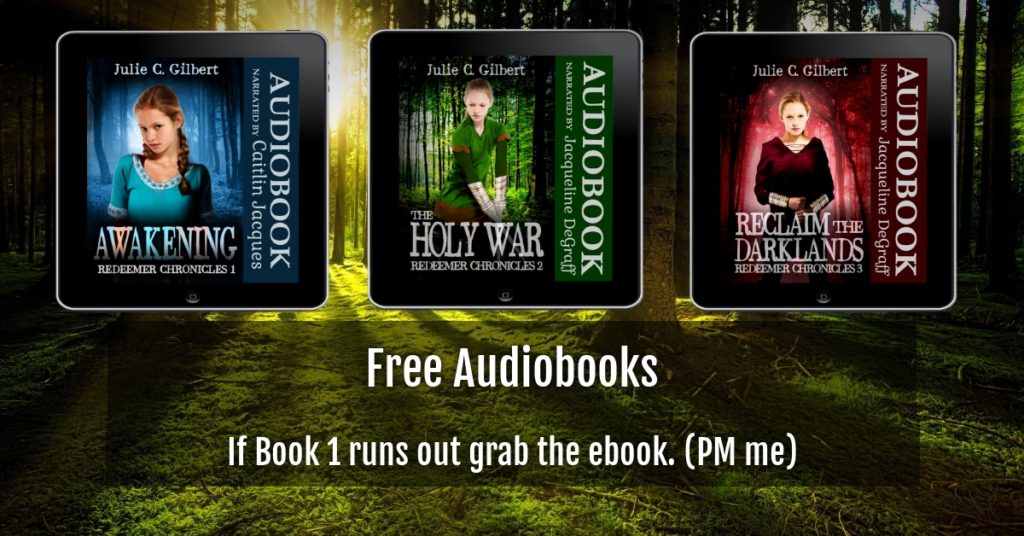 33 of my 36 audible titles are listed on Audiobooks Unleashed.
Whether you're looking for mystery or suspense or fantasy, I've got a title for you. Never Again (mystery, suspense) and Reshner's Royal Ranger (epic sci-fi) just made it there.
Note: Filter by US if you're looking for those codes as many titles are out.
Ones I think may still have US codes: Reshner's Royal Ranger, Never Again, Innova, The Golden City Captives, The Holy War, Reclaim the Darklands, Eagle Eyes, Treachery Makes it Tense, Ashlynn's Dreams Shorts, The Dark Side of Science, Ashlynn's Dreams, Nadia's Tears, Malia's Miracles, and Varick's Quest
Devya's Children Series Links:
Ashlynn's Dreams Shorts – short stories featuring Jillian.
The Dark Side of Science – official prequel to Devya's Children; Genetically altered kids fight for the right to live. (Def US codes for this one, but not on AU. Find me on FB)
Ashlynn's Dreams – Genetically altered Dream Shaper learns her gift.
Nadia's Tears – Jillian tries to awaken her sister, Nadia, from a coma.
Malia's Miracles – Jillian and her siblings try to save a friend's mother.
Varick's Quest – Jillian and Danielle get kidnapped. Nadia's also in trouble.