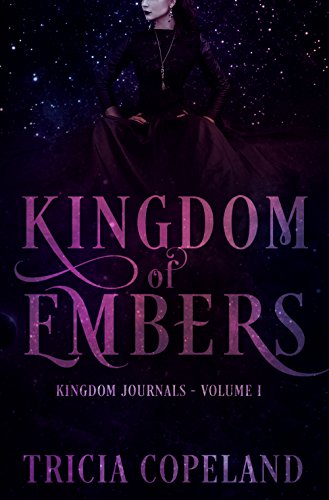 Narrated by Amy Deuchler
Run Time: 8 hrs and 18 mins
Summary:
A half-vampire and half-witch teenage girl goes to high school and investigates her past.
Additional Comments:
almost 6 hrs in… nothing is happening.
Once again, a bid to normalize vampires. This time, without any affinity for blood.
Witches is used like a race of people.
This 17 year old kid has a weird relationship with her mother.
The main character wants truths and lies to pretty much everybody.
Biggest thing mom teaches her is how to control her body temperature. If there's danger why the heck isn't she going to train her to fight or do something semi-useful.
Gamby (sorry about spelling I heard the audiobook) is a stereotypical bully.
Things I don't get: program at a high school football game.
Cool background…but the biggest conflict for 3 hrs is Nick or Chase, who is better.
6 hrs in and we're adding boy number 3.
Soooo, angels are myth but witches are healers and peacekeepers.
World building 2/5: some excellent ideas but the background stuff reads like the author's notes instead part of a story.
Yay. 7 hours in stuff is finally happening.
These people have a lot of powers outta nowhere. There's a lot of early references to the main character training, but gives 0 references as to her power set.
Sense of Closure: Non-existent. Essentially, it's a "to be continued" situation, which is unfortunate because there finally started to be action after like 7.5 hours of setup. The tie-in to the title worked well, but it was more like a throw away line instead of the central theme.
Performance 4/5: Decent voice variation.
Conclusion:
If you're in it for the series and enjoy the genre, you may like it. With my limited knowledge of the series, I'll say, it seems to be an interesting take on the teen with superpowers trope combined with an attempt at cashing in on the vampire/occult/paranormal obsession. If you want a standalone story, move along. This isn't the book you're looking for.
Audiobook Promotions: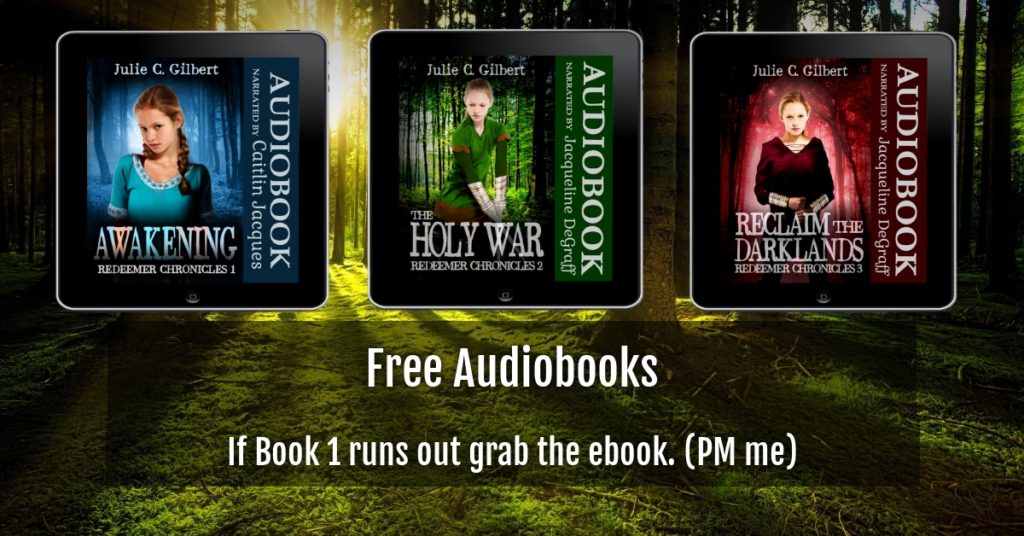 33 of my 34 audible titles are listed on Audiobooks Unleashed.
Whether you're looking for mystery or suspense or fantasy, I've got a title for you. Never Again (mystery, suspense) and Reshner's Royal Ranger (epic sci-fi) just made it there.
Note: Filter by US if you're looking for those codes as many titles are out.
Ones I think may still have US codes: Reshner's Royal Ranger, Never Again, Innova, The Golden City Captives, The Holy War, Reclaim the Darklands, Eagle Eyes, Treachery Makes it Tense, Ashlynn's Dreams Shorts, The Dark Side of Science, Ashlynn's Dreams, Nadia's Tears, Malia's Miracles, and Varick's Quest
Devya's Children Series Links:
Ashlynn's Dreams Shorts – short stories featuring Jillian.
The Dark Side of Science – official prequel to Devya's Children; Genetically altered kids fight for the right to live.
Ashlynn's Dreams – Genetically altered Dream Shaper learns her gift.
Nadia's Tears – Jillian tries to awaken her sister, Nadia, from a coma.
Malia's Miracles – Jillian and her siblings try to save a friend's mother.
Varick's Quest – Jillian and Danielle get kidnapped. Nadia's also in trouble.