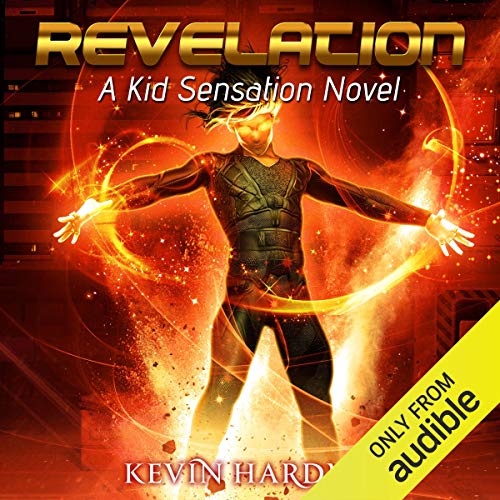 Narrated by Mikael Naramore
Kid Sensation Series book 4
Run Time: 10 hrs and 14 mins
Summary:
Jim's father is missing, so his uncle seeks him out to see fi they can solve the mini-mystery. And the world's about to end.
Additional Comments:
Overall, a solid entry in the Kid Sensation series. It started very strong, kept my interest for about 4-ish hours then lagged for about 3 hours before becoming interesting again
Although a book and series about superheroes, this entry kind of bumps it more into the science fiction realm. That's not necessarily a bad thing. I enjoyed the switch because I like scifi a lot better than the superhero subgenre.
Fights and whatnot are a tad more tedious when there are no consequences (because everybody's pretty much invulnerable).
Some of the language Jim uses makes it very apparent that an adult is writing the book, even though it's first person narration style. The word usage is too sophisticated for a teenager, even a superhero teenager. But that's a small complaint.
Even for scifi, some of the science is shady (viruses aren't alive)
Jim's a pretty awesome character. I like that he has flaws despite being given nearly every superhero power (flight, teleportation, fazing, etc).
Performance was fine. Mikael Naramore is a competent narrator. He's not my favorite, but he can handle the performance well.
Closure – This episode ended, but as usual, there was a very distinct lead into the next book.
Conclusion:
Very good entry in a great series. Highly recommended for people of all ages. It's one of those rare series that would entertain a middle grade or teenage boy.
Audiobook Promotions: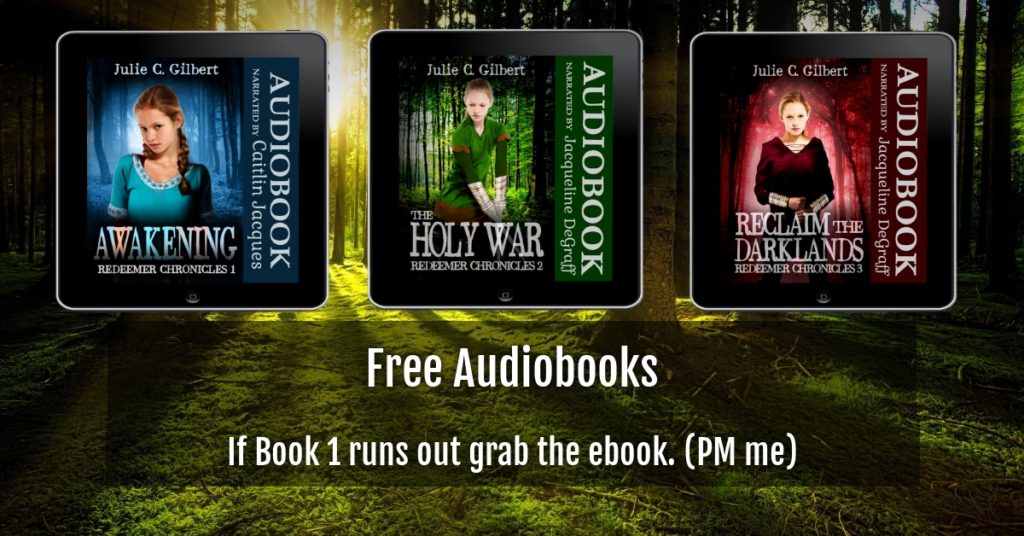 33 of my 34 audible titles are listed on Audiobooks Unleashed.
Whether you're looking for mystery or suspense or fantasy, I've got a title for you. Never Again (mystery, suspense) and Reshner's Royal Ranger (epic sci-fi) just made it there.
Note: Filter by US if you're looking for those codes as many titles are out.
Ones I think may still have US codes: Reshner's Royal Ranger, Never Again, Innova, The Golden City Captives, The Holy War, Reclaim the Darklands, Eagle Eyes, Treachery Makes it Tense, Ashlynn's Dreams Shorts, The Dark Side of Science, Ashlynn's Dreams, Nadia's Tears, Malia's Miracles, and Varick's Quest
Devya's Children Series Links:
Ashlynn's Dreams Shorts – short stories featuring Jillian.
The Dark Side of Science – official prequel to Devya's Children; Genetically altered kids fight for the right to live.
Ashlynn's Dreams – Genetically altered Dream Shaper learns her gift.
Nadia's Tears – Jillian tries to awaken her sister, Nadia, from a coma.
Malia's Miracles – Jillian and her siblings try to save a friend's mother.
Varick's Quest – Jillian and Danielle get kidnapped. Nadia's also in trouble.