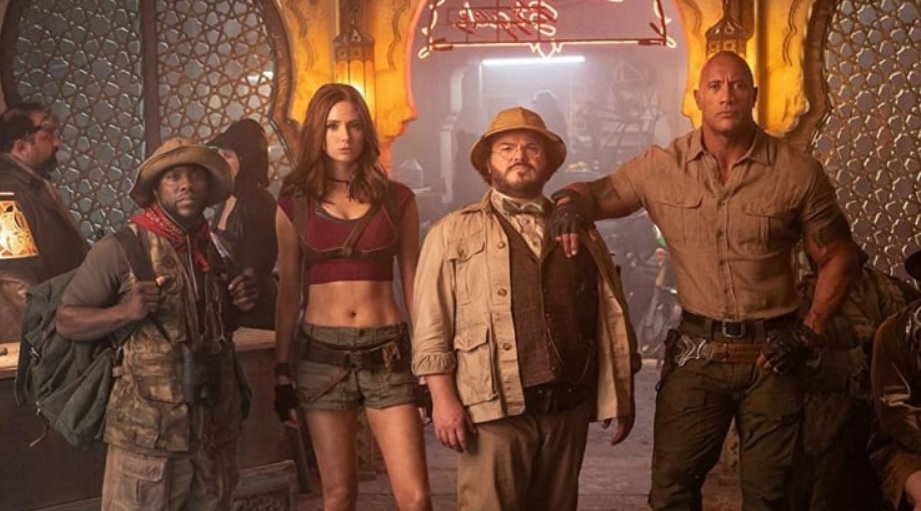 Introduction:
I've already covered what I saw in 2019. This post will rehash some of that, but I'll give you more insight into my reaction to each title by categorizing them. Think of it as my own mini-awards show.
One Hit Wonders for Me (Movies I Wouldn't Seek to See Again)
Welcome to Marwen
Glass
The Upside
Cold Pursuit
Fighting With My Family
Nancy Drew: The Hidden Staircase – I enjoyed it, and I'm still a Nancy Drew fan, but it's just not good enough to warrant seeking out again.
Captive State
Unplanned – Super-powerful and moving movie, but not exactly a feel-good story to re-experience.
Hellboy 2
Pokemon: Detective Pikachu
Godzilla: King of Monsters – Cool fights, but that's about all it had going for it.
Aladdin
Dark Phoenix – Cool fights, but of the comic book movies, it's just okay.
Shaft
Stuber – Not worth a re-watch.
The Lion King
The Matrix (20th anniversary)
Rambo: Last Blood
Joker
Maleficent: Mistress of Evil
Black and Blue – Good movie, but there are so many movies and so little time.
IT Chapter Two – Horror is not my thing. This only confirms it.
Knives Out – Decent movie but I hated nearly every character. Ain't nobody got time for that kind of irritated feeling.
Zombieland 2
Worth Re-Watching (Movies I Would See Again if the Chance Arose)
Captain Marvel
Avengers: End Game – I like that we finally got some closure. Infinity War ended horribly.
Men in Black 4 – Pawny is awesome.
Spider-Man: Far From Home – I'm borderline on this one, but I saw it a few times and enjoyed it both times.
Fast and Furious: Hobbs and Shaw
How to Train Your Dragon 3: The Hidden World
Angel Has Fallen – When looking for mindless action, you can rely on this series.
Alita: Battle Angel
Charlie's Angels
Lego Movie 2
Shazam!
Secret Life of Pets 2
Terminator: Dark Fate
Movies I Hope to See Again Someday (Will Likely Seek Out)
Jumanji: The Next Level – Would definitely see twice in theaters. It has that sort of larger than life appeal that's great on a big screen.
Star Wars Ep IX: The Rise of Skywalker – Definitely seeing a few times in theater.
Frozen 2 – Not as good as the first, but it carries the torch well.
Surprisingly Good
Jumanji: The Next Level
Black and Blue
Captain Marvel
Zombieland 2
Terminator: Dark Fate
Favorite Movie of 2019
Jumanji: The Next Level
Since I'm a big Star Wars fan, you might find that surprising. Jumanji turns out to be the "better movie" because it had less expectations. It found its brand of weird comedy and capitalized big time. They also managed to fit a few awesome side stories in and around the main plot.
Conclusion:
I'm not sure how many times I'll see Star Wars, Jumanji: The Next Level, and Frozen 2, but suffice to say it's likely more than once. I enjoyed the majority of the movies I got to see in 2019. Looking forward to what 2020 holds.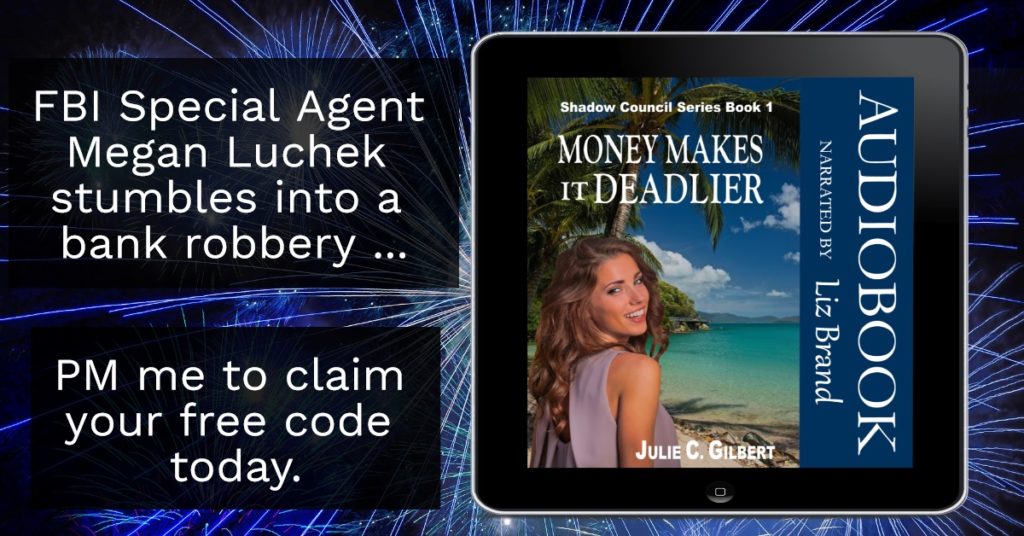 Associate links to follow…
Note: I'm starting to use a few ad sites for audiobooks, so codes are disappearing quickly.
Available Audiobooks: I have free codes for almost everything. That will change very soon.
New Release: The Shadow Council Series 1: Money Makes it Deadlier – An FBI agent gets caught up in a robbery gone wrong.
Shadow Council Book 2: Revenge Makes it Sweeter – A midnight summons calls FBI Special Agent Megan Luchek into a fight for a young girl's life.
Shadow Council Book 3: Christmas Makes it Chaos – The FBI agent gets a strange ally in the quest to prevent chaos from rocking a lot of people's holiday season.
Shadow Council Book 4: Treachery Makes it Tense – The agent and the assassin have to team up if they want to survive.
Shadow Council is also available as a ~13 hr bundle.
The Collins Case – 2 FBI agents track down a kidnapped family. Kid friendly.
If fantasy's more your thing, go Redeemer Chronicles. The first, Awakening, is available as an audiobook.
Ashlynn's Dreams Shorts – a kid deals with her parents' divorce, bullies, and the wonder of discovery.
Try The Dark Side of Science – Genetically altered kids fight for the right to live.
Beyond Broken Pencils – Contemporary literary tale of a school shooting. Ian unleashes his inner demons on his classmates and teachers…
Scratched Off – FBI agent vs a serial killer. When Sam Kerman sets out to hunt a serial killer, he has no idea how personal the case will become.