Introduction:
Let's try something a little different and chat with a lady who love music. Rachel Jamieson isn't the author or illustrator for Mandy and Mitch and the Big Brave Boots. She's the musician.
First, let's meet the lady.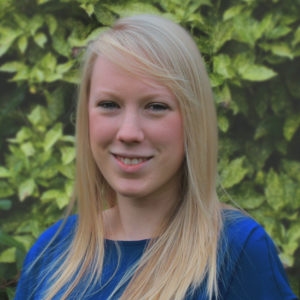 About this Work:
What brought you to working on this project?
I was approached by a friend of mine who is a director and with whom I have worked on a number of short films in the past. She had a new project on the go which turned out to be a children's audiobook written by a friend of hers. The intention of the audiobook was to use a fun story with relatable characters to help children begin to talk about things like anxiety. I loved the whole idea of the project and knew it was something I wanted to be involved with.
What was the hardest part of bringing this story to life?
As the composer for the project, my role was to bring the story to life through music. The story is all about emotions, so the fundamental purpose of the music was to help convey the emotions that Mitch experiences. This was probably the hardest part, trying to really conjure up how it feels to be scared or feel brave through the music. That said, it was also the most enjoyable aspect of the project because it was very rewarding listening to the music transform alongside Mitch.
What would you say to someone who thinks music gets in the way in audiobooks?
I do understand that some people feel music can be a distraction in audiobooks and so it is the composer's responsibility to handle the music sensitively and know when music is needed and when it isn't. If done well, music can add so much to an audiobook because it provides instant atmosphere. Also, a strong score can be a unique selling point for an audiobook that really makes it stand out.
About you:
What drew you to writing music for audiobooks?
I grew up listening to audiobooks, everything from the BBC Narnia series to Malory Towers. In the Narnia audiobooks, in particular, I experienced how powerful music could be in audiobooks and how it could really add an extra dimension. So, I loved working on an audiobook because I knew how effective music could be and wanted to write music which would help create the world of the story.
Do you have a process when you approach a work? Please describe it for us.
I listen to the audiobook and talk to the director about their vision for the audiobook and what they want from the music. With 'Mandy and Mitch' I knew, right from the start, I needed to produce a strong melody that would capture Mandy and Mitch's personalities. In addition, I wanted music that could be easily adapted to convey the emotions that Mitch experiences. So, I guess the first step is getting to know the characters and deciding what the overall sound of the music should be.
From there, it's also very important, especially with music for audiobooks, to work out how much music is needed. Deciding where music is needed and where more space should be left for the narration can be key. With 'Mandy and Mitch' the director wanted music throughout, which meant I had free reign to really have fun with the music.
Random Questions:
What's one random thing people don't really know about you?
That's a tricky one, maybe that I can juggle and one of my favourite things to do is go to a park and play catch!
If you could only leave 1 lasting impression on the world, what would it be?
Maybe that we should all just be nicer to each other. We could make so much difference if we all just took the time to be kind and go out of our way to help others.
Do you have other hobbies? What do you do to relax?
I used to play a lot of table tennis when I was younger, but I love pretty much all racket sports. Playing a sport helps me unwind and take my mind off things.
What kind of movies do you enjoy?
I love dramas. When I watch a film, I want to be moved by it and feel something for the characters. My current favourite film is 'Hacksaw Ridge' because of the acting and incredible true story basis. Plus, I love the soundtrack, which is a bonus!
Is this the only composing you do? If you do other forms of composing which is your favorite and why?
I have been a composer for a couple of years now. It awesome and varied work. I have worked on lots of short films, three feature films and a number of commercial projects. I love writing for feature films in particular because one of my favourite aspects of composing is creating melodic themes. The length of a feature film gives me space to develop that and use that development to tell a story.
Do you get to read for fun? Do you have a favorite genre to read for fun?
I studied English Literature at university so have always enjoyed reading. I like reading lots of different genres but one of my current favourite books is 'On the Road'. When I read a book I want it to really take me somewhere, so any book that does that in whatever genre is good for me.
How do we get in contact with you?
Come visit my website: www.racheljamieson.com/
Or find me on Social Media:
https://www.facebook.com/racheljamieson.music/
https://soundcloud.com/racheljamiesonfilmmusic
Conclusion:
Very cool. It was nice to meet you, Rachel. Thanks for sharing your passion for music with us.
Associate links to follow…
Music only:

Amazon Prime
Free Kindle Reading App
Audible