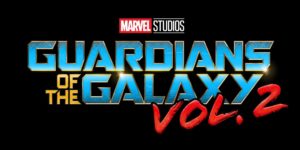 Introduction:
I know a lot of movie review sites use a 4 star system, but I'm too well-trained by Amazon reviews to adhere to it. Just saw Guardians of the Galaxy Vol 2. As I didn't know much besides what I'd seen in the first movie, I shall leave this spoiler-free for now.
Summary and First Impressions:
Crude humor and well-placed jokes punctuate the movie in all the right places and a few oddball ones. Still, there's a surprisingly deep and touching story to be found if you really dig through the crassness. It probably won't be on my must-buy and watch 80x list, but I'm glad I saw the movie. Most people will think it pales compared to the first in the series. While it suffers a tad from being a sequel, the makers took the story in a cool direction.
Fun Stuff:
Guardians of the Galaxy would never fall under "serious" movies, but I love how much fun they had with it. Things like "Taser Face," the Sovereign golden people fighting with video game like drones, repeated "I am Groots" all over the credits, and so forth.
How many "I am groots" did you come up with in the credits?
I found 9, but I may have missed a few. Marvel does a stellar job of making you want to watch the credits. There's so much going on in the sides.
Conclusion:
Guardians of the Galaxy Vol 2 lives up to the ridiculous tone set by the first movie while also moving the story along. (It doesn't come off as a "gee, we just want to cash in another payday" sort of movie.) Go see it!