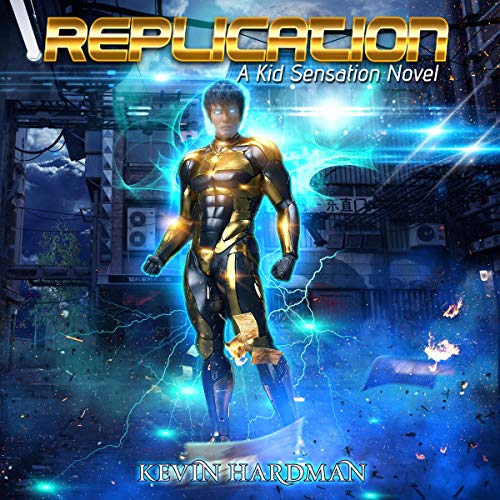 Narrated by Mikael Naramore
Run Time: 13 hrs and 7 mins
Summary:
Jim's got an evil twin running around doing evil twin things.
Additional Comments:
once again, Jim and Electra doesn't think or talk like a 16 year old boy, but it's still a fun series. (i.e. Afianced. Negligee. Efficacy. Panache.)
It does wear that everything is perfect for Jim and company.
Mom and Grandma and Grandpa are all loving and supportive, which is good, but no hints of conflicts whatsoever sorta of gets boring.
Dad's world's greatest superhero. Jim has every single power known to man. Etc.
Everybody is naturally beautiful.
Clones can't be both genders. But hey, guess science should just be completely tossed given superhero everything.
Eh, a lot of the "science" in here is shaky at best. If that bothers you, avoid the series. If you can overlook it, go for it.
This is a lengthy book. We're about 4 hours in and not much has happened yet. That's not terribly unusual… but the series tends to have more action.
Jim's animosity to Vestibule is weird.
Jim gets framed again. Think that's been done a few times. Took about 5 hours and 31 chs for some action. Thankfully, action carries through to the end of the book.
Jim conveniently loses his powers whenever the plot demands such.
There's a lengthy discussion about someone trying to look like him…. but this world has shapeshifters. So it's kind of a dumb conversation. Took them a very long time to bring up shapeshifters.
The title fits the story very well.
Conclusion:
Very long entry in a decent superhero middle grade series.
Audiobook Promotions …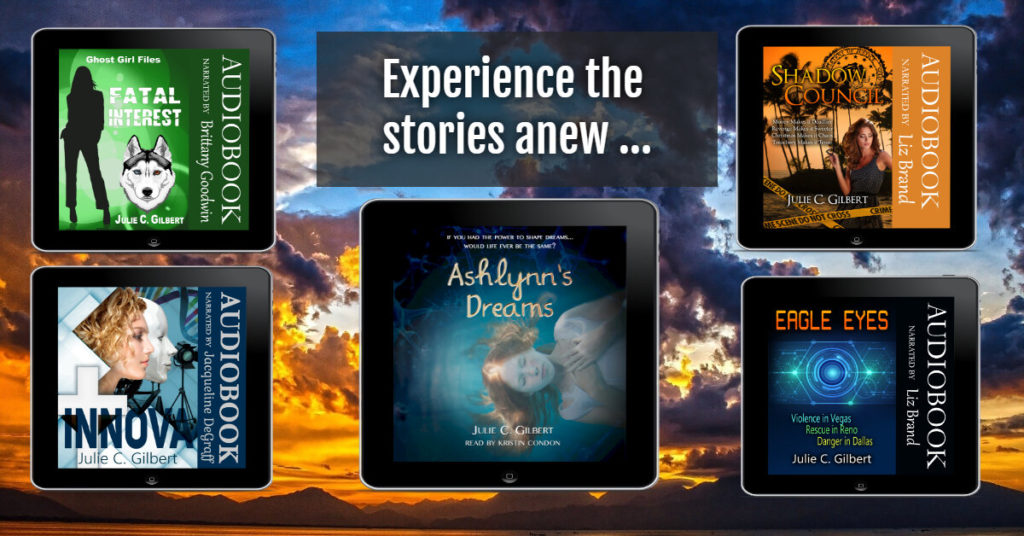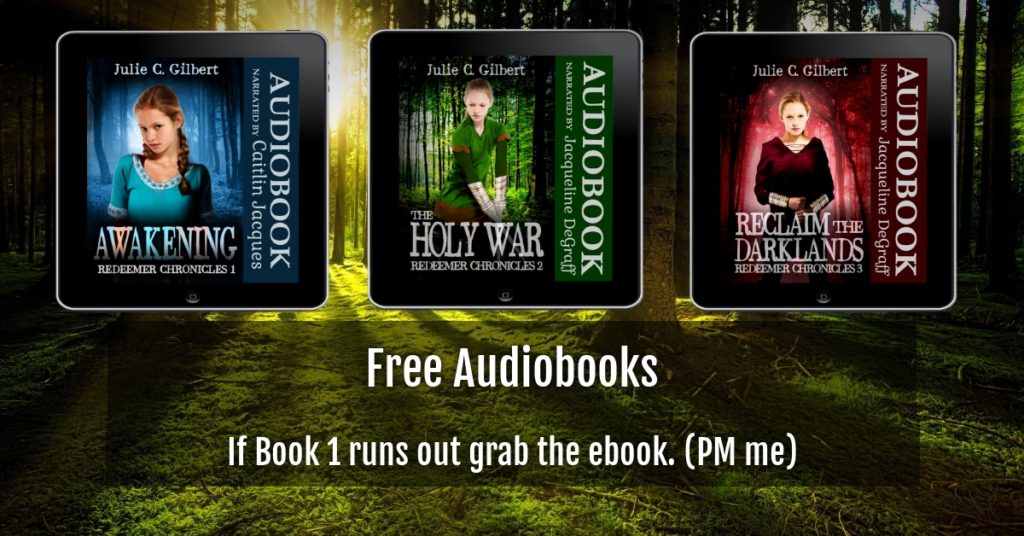 33 of my 36 audible titles are listed on Audiobooks Unleashed.
Whether you're looking for mystery or suspense or fantasy, I've got a title for you. Never Again (mystery, suspense) and Reshner's Royal Ranger (epic sci-fi) just made it there.
Note: Filter by US if you're looking for those codes as many titles are out.
Ones I think may still have US codes: Reshner's Royal Ranger, Never Again, Innova, The Golden City Captives, The Holy War, Reclaim the Darklands, Eagle Eyes, Treachery Makes it Tense, Ashlynn's Dreams Shorts, The Dark Side of Science, Ashlynn's Dreams, Nadia's Tears, Malia's Miracles, and Varick's Quest
Devya's Children Series Links:
Ashlynn's Dreams Shorts – short stories featuring Jillian.
The Dark Side of Science – official prequel to Devya's Children; Genetically altered kids fight for the right to live. (Def US codes for this one, but not on AU. Find me on FB)
Ashlynn's Dreams – Genetically altered Dream Shaper learns her gift.
Nadia's Tears – Jillian tries to awaken her sister, Nadia, from a coma.
Malia's Miracles – Jillian and her siblings try to save a friend's mother.
Varick's Quest – Jillian and Danielle get kidnapped. Nadia's also in trouble.