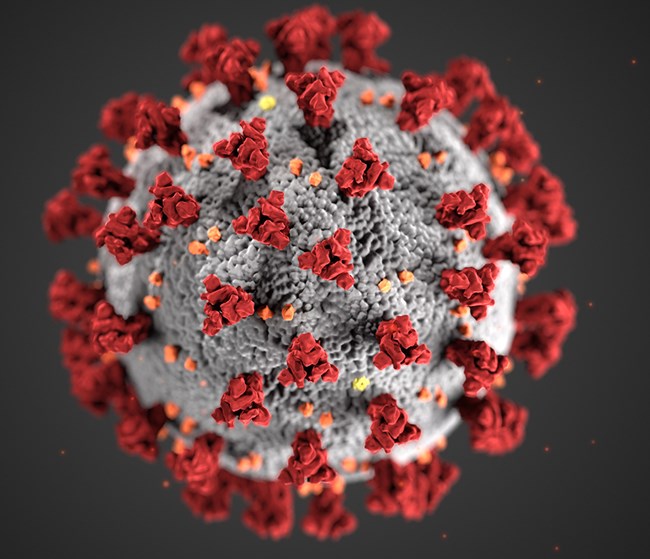 Introduction:
If you've been on social media, watched the news, or talked to anybody in the last week and a half, you're well-aware that the world has officially 100% gone nuts. Schools have closed. Restaurants are mostly take-out only. Grocery stores and banks are open. But a lot of businesses are struggling. Domestic flights are still happening (I think), but international travel has ground to a screeching halt.
What happened?
You can find all this info on the internet if you're so inclined, but here's a quick recap. A virus mutated from bats and passed to humans somewhere in China. Many people fell ill. China's just starting to get a hold on the spread of the disease. It's been declared a pandemic. The interconnectedness of the world means that flights and cruises carried people hither and thither.
Italy's struggling. Its medical system is currently being overwhelmed. France and Spain are starting to lock down. Select places around the United States are moving to restrict people's movement.
Goal: Stop the spread and flatten the curve. Things like this build exponentially, but we want to reach that peak, have it level off, and then drop as soon as possible. We do not want the entire world becoming Italy.
How's it spreading?
Person to person. The problem is that people are different, so not everybody gets deathly ill. Most (experts say 80%ish) people get the equivalent of a mild cold, but that still means 1/5th of the people who get it have more severe symptoms. It's a respiratory illness. Problem is, it's darn hard to know who has it and who doesn't since a mild fever, a cough, and shortness of breath could have about a dozen other causes too.
Even people who do get ill eventually may not show symptoms right away. That means, they can carry this thing home to their families and their kids can carry it off to school to other kids who bring it home to their families, etc.
That's why schools have shut down in many places. Kansas and one other state cancelled school for the rest of the year. Some have mandated no grades happen. New Jersey has mostly gone to virtual schooling where possible. I'm hearing some states aren't even letting virtual school happen because it violates some fairness law (because not everybody has access to virtual learning). I swear, that level of stupidity (well, if some can't learn, nobody should) is going to doom us. Also, official schooling should only be a small part of a person's overall education. As we see now, life is one hell of a solid teacher. We just aren't going to always like what it teaches us about ourselves and the world we live in.
How are people handling the crisis?
Oddly.
There's a shortage of toilet paper, hand sanitizer, and most kinds of dry goods as the panic takes a greater toll than the disease at the moment. People are people. Meaning, there are awesome acts of kindness and community building happening as people reach out to help each other. Flip side, there are also opportunistic jackals creating the shortages by trying to price gouge. (Incidentally, this particular hand sanitizer guy donated the supplies … just as the attorney general's office moved to investigate him for price gouging. Ah, social media and the power of negative press.)
Flip side of that flip side, the reaction to that has been nuts too. The guy has received everything from hateful comments to death threats. Yeah, cause that's the answer… (that was sarcasm, people.) The guy could be fined, but the consequences have already hit him hard. Ebay suspended his account. A storage place kicked him out. Under different circumstances, what he did would be considered smart business (buying up hand sanitizer and wipes when you know it's likely to turn a profit). But panic makes people want to blame something. Unfortunately for this man, he now makes a convenient target for that frustration. For the record, I'm on the side of what he did was a low move in hindsight but pretty sure he's learned that lesson back the heck off people.
Panic buying has also led to a shortage of meat, milk (in some places), and other basic goods. Some stores are responding by opening for the elderly only at certain times. Stores may also have to abide by 50 people limits passed down by government officials. Strange times we live in.
How are governments handling it?
The response is varied. And honestly, no matter what they do, they'll bear some scorn from people for one reason or another. Side note that bears out this point: Audible did a promo thing that members in good standing could listen to 3 books within a certain timespan and earn $20 credit. Yesterday, besides virus news, all people complained about what the restrictions on the $20, not getting it yet, etc. (Seriously, complaints about getting $20!) Anyway, governments have mostly gone from: it'll sort itself to large groups are banned to medium groups are banned to heck just stay away from everybody for 2 weeks.
How are schools handling it?
All over the board. Some can meet virtually, some can't. Some are still grading the students. Mine is in this category for now, thank goodness. Others are leaving the educational opportunities to be enrichment only, in which case eternal boredom might be the only motivator to get them to participate.
Battle for the Mind
People around the US are still gathering. Mexico still held a large concert recently. Experts say we're about 10 days behind Italy in terms of the infection.
All 50 states now have at least one confirmed case of the disease.
Many other diseases have swept over large portions of the world at various parts. We of the 2020 world being better connected and up on our social media get to wallow in reports more often than people in times past. Is the reaction overreaction? Maybe. But honestly, the world can't really afford to underestimate this thing unless you want to go full-on "let's let it whittle down the population."
So, What Now?
Whether you believe the disease is a problem or not, it's going to be a problem for many people. The disruption to normal way of life means everything from movie theaters close to you can't run a pickup basketball game in many places. Less people out and about means many businesses will grind to a halt. That's going to lead to layoffs and a general crunch on many family finances.
Conclusion:
My unsolicited advice … take all necessary precautions to stay healthy and stop the spread of disease (any disease), but don't worry or panic. Enjoy the extra time with your family. Catch up on some rest. Get creative. Help out where you can. The world will right itself in time. Stores will re-open, movie theaters will release new stuff, toilet paper will be restocked, restaurants will let people eat in, and schools will re-open. (1920-1921 may be a bit of a hot mess staffing- and scheduling-wise if schools let kids stay back or move forward, but I digress.)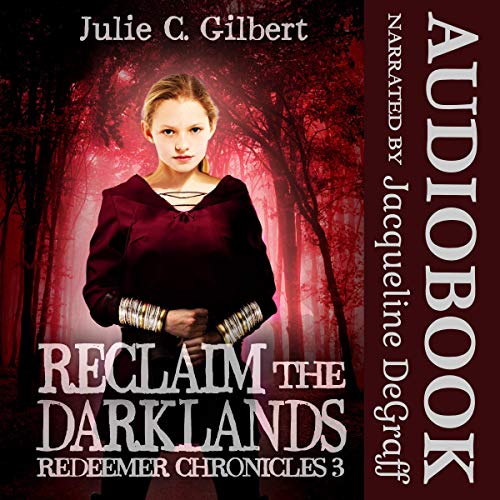 Audiobook Promotions …
Were on Audiobookcrave.com (which just went under). Ones with links are relisted at Audiobooksunleashed.com.
5 Steps to Surviving Chemistry
Spirit's Bane (Guardian Angel Files Book 1)
Kindred Spirits (Guardian Angel Files Book 2)
Violence in Vegas (Eagle Eyes Book 1) – not relisted yet
Rescue in Reno (Eagle Eyes Book 2)
Danger in Dallas (Eagle Eyes Book 3)
Devya's Children Series Links:
Ashlynn's Dreams Shorts – short stories featuring Jillian.
The Dark Side of Science – official prequel to Devya's Children; Genetically altered kids fight for the right to live.
Ashlynn's Dreams – Genetically altered Dream Shaper learns her gift.
Nadia's Tears – Jillian tries to awaken her sister, Nadia, from a coma.
Malia's Miracles – Jillian and her siblings try to save a friend's mother.
Varick's Quest – Jillian and Danielle get kidnapped. Nadia's also in trouble.
Check out my other titles available on Audiobooks Unleashed:
Beyond Broken Pencils – contemporary, literary
Shadow Council Combo (Books 1-4)
The Individual titles are available but not yet listed on an ad site
SC 1: Money Makes it Deadlier
SC 2: Revenge Makes it Sweeter
SC 3: Christmas Makes it Chaos
SC 4: Treachery Makes it Tense)
Eagle Eyes – mystery thriller
Scratched Off – mystery, thriller; FBI agent vs serial killer, more intense than Shadow Council/Eagle Eyes
Awakening – Redeemer Chronicles Book 1, MG fantasy
The Holy War – Redeemer Chronicles Book 2, MG fantasy
Reclaim the Darklands – Redeemer Chronicles Book 3, MG fantasy
The Collins Case – Heartfelt Cases Book 1, Christian mystery
The Kiverson Case – Heartfelt Cases Book 2, Christian mystery
The Davidson Case – Heartfelt Cases Book 3, Christian mystery
Other titles:
5 Steps to Better Blurbs – for authors
Innova – Christian Dystopia
The Golden City Captives – short fantasy
Fatal Interest – short mystery/thriller