Narrated by: Amy Deuchler
Run time: 8 hrs and 46 min
Genre: Amish; mild mystery; clean reads
Summary:
After witnessing a crime, Lily Brandt becomes Hannah Kurtz (spelling?) and hides in an Amish community. Jacob got burned in the past by a woman who didn't want to be Amish anymore.
Additional Comments:
Disclaimer: This is not a genre I generally read. That probably heavily influenced my feelings about the story.
The pacing is very, very, very slow. I don't think there's one stitch of action until 7 hours into the story. And even then, it's very small amount of action.
Side characters are numerous and decently fleshed out.
I can't tell you how many times Jacob's blue eyes were mentioned. Well, above 12 times.
Similarly, there was an overabundance of mentions of cookies.
Esther is my favorite character. At least she spoke her mind.
The twists were super-predictable.
The song (well-sung) at the end was scary. I don't think that was the intended effect.
The performance was okay. I played it at 2x. (I realize that the nuances of the performance may be lost at faster speeds.)
Summary:
If you enjoy the genre, listen to a few minutes of the sample and give it a chance.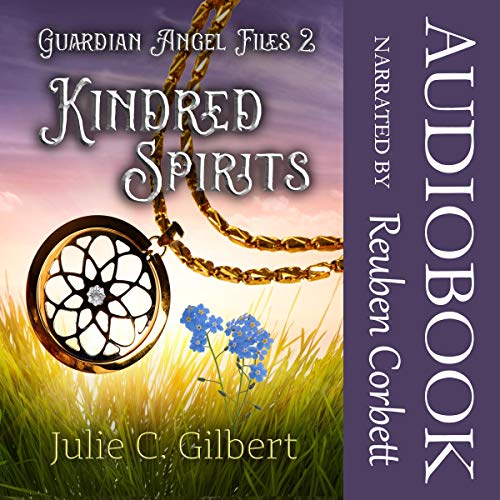 Audiobook Promotions …
Feb Promos on Audiobook Crave.com (requires email sign in):
5 Steps to Surviving Chemistry
Spirit's Bane (Guardian Angel Files Book 1)
Kindred Spirits (Guardian Angel Files Book 2)
Violence in Vegas (Eagle Eyes Book 1)
Rescue in Reno (Eagle Eyes Book 2)
Danger in Dallas (Eagle Eyes Book 3)
Devya's Children Series Links:
Ashlynn's Dreams Shorts – short stories featuring Jillian.
The Dark Side of Science – official prequel to Devya's Children; Genetically altered kids fight for the right to live.
Ashlynn's Dreams – Genetically altered Dream Shaper learns her gift.
Nadia's Tears – Jillian tries to awaken her sister, Nadia, from a coma.
Malia's Miracles – Jillian and her siblings try to save a friend's mother.
Varick's Quest – Jillian and Danielle get kidnapped. Nadia's also in trouble.
Check out my other titles available on Audiobooks Unleashed:
Beyond Broken Pencils – contemporary, literary
Shadow Council Combo (Books 1-4)
(Alternately, the individual titles can be found on Audiobook Crave
SC 1: Money Makes it Deadlier
SC 2: Revenge Makes it Sweeter
SC 3: Christmas Makes it Chaos
SC 4: Treachery Makes it Tense)
Eagle Eyes – mystery thriller
Scratched Off – mystery, thriller; FBI agent vs serial killer, more intense than Shadow Council/Eagle Eyes
Awakening – Redeemer Chronicles Book 1, MG fantasy
The Holy War – Redeemer Chronicles Book 2, MG fantasy
Reclaim the Darklands – Redeemer Chronicles Book 3, MG fantasy
The Collins Case – Heartfelt Cases Book 1, Christian mystery
The Kiverson Case – Heartfelt Cases Book 2, Christian mystery
The Davidson Case – Heartfelt Cases Book 3, Christian mystery
Other titles on Audiobook Crave (but buried deep):
5 Steps to Better Blurbs – for authors
Innova – Christian Dystopia
The Golden City Captives – short fantasy
Fatal Interest – short mystery/thriller