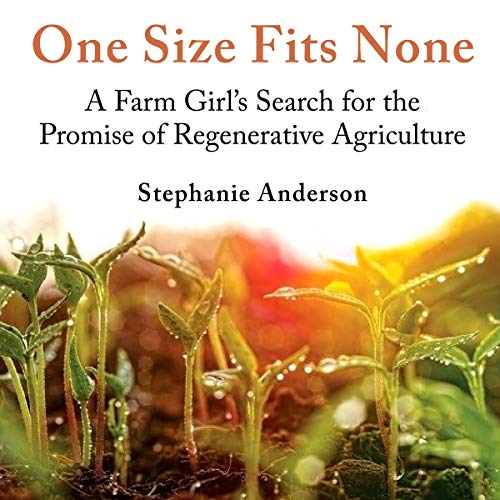 Subtitle: A Farm Girl's Search for the Promise of Regenerative Agriculture
Narrated by Aven Shore
Unconventional Nonfiction Book
Summary:
The author walks the reader through 4-ish different examples of people who changed their outlook on farming. They found a way to restore some of the damage done by conventional farming. She also lays out how conventional farming actually hurts the environment. The book is a little preachy on the this is a whole community problem while being a little light on details of how. The point is that there is no one answer for each community.
Additional Comments:
– The performance is fine. I played the book back at 2.5 speed because it's very long.
– While not a straight entertainment book, I going the tales of the farmers' lives and hardships very interesting.
– I probably won't be switching my eating habits over to organic. But if the opportunity came to get better conveniently, I might.
– The part I really enjoyed centered on the ecology of soil and farms.
– Much of the answer to healing the land lies in letting it return to natural courses. The guy who used cow herds to maintain the farm was awesome. Why doesn't everybody who can work less and make more? The author's answer is common sense… fear of change.
– She went on a rant at the end about farmers thinking they're better but really no different than poor people on welfare. While I see what she's saying, not sure that's the note I would have ended on.
Conclusion:
A very informative and educational overview of the issues with conventional farming and 4 viable answers that it's possible to change farming ideology and practices for the better.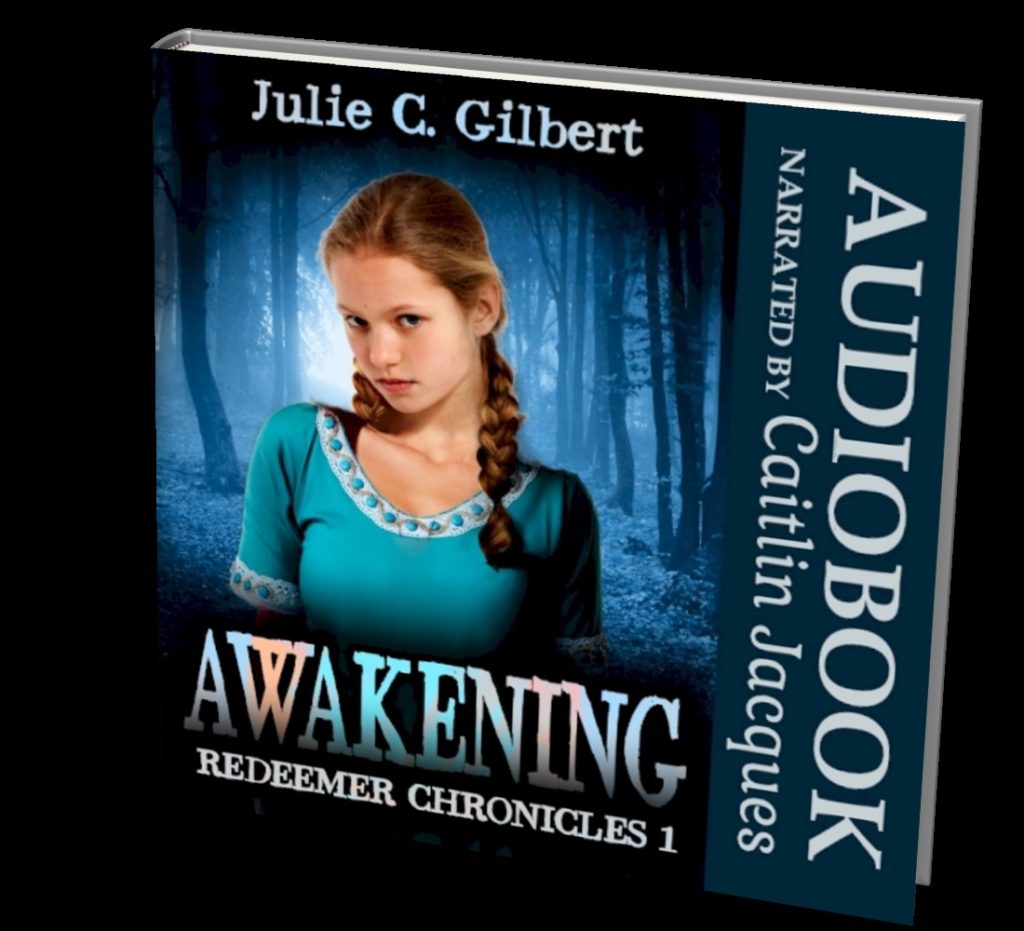 Associate links to follow…
Note: I'm starting to use a few ad sites for audiobooks, so codes are disappearing quickly.
Available Audiobooks: I have free codes for almost everything. That will change very soon.
New Release: The Shadow Council Series 1: Money Makes it Deadlier – An FBI agent gets caught up in a robbery gone wrong.
Shadow Council Book 2: Revenge Makes it Sweeter – A midnight summons calls FBI Special Agent Megan Luchek into a fight for a young girl's life.
Shadow Council Book 3: Christmas Makes it Chaos – The FBI agent gets a strange ally in the quest to prevent chaos from rocking a lot of people's holiday season.
Shadow Council Book 4: Treachery Makes it Tense – The agent and the assassin have to team up if they want to survive.
Shadow Council is also available as a ~13 hr bundle.
The Collins Case – 2 FBI agents track down a kidnapped family. Kid friendly.
If fantasy's more your thing, go Redeemer Chronicles. The first, Awakening, is available as an audiobook.
Ashlynn's Dreams Shorts – a kid deals with her parents' divorce, bullies, and the wonder of discovery.
Try The Dark Side of Science – Genetically altered kids fight for the right to live.
Beyond Broken Pencils – Contemporary literary tale of a school shooting. Ian unleashes his inner demons on his classmates and teachers…
Scratched Off – FBI agent vs a serial killer. When Sam Kerman sets out to hunt a serial killer, he has no idea how personal the case will become.