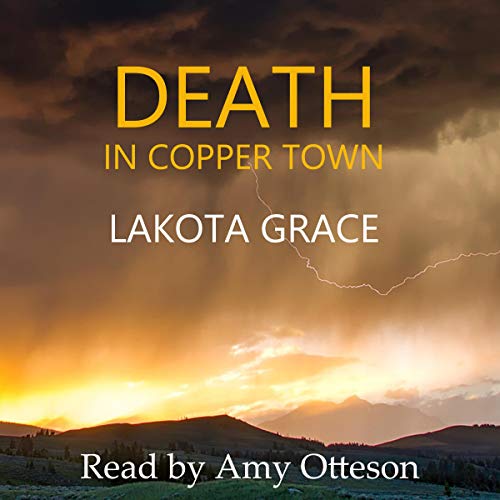 Narrated by Amy Otteson
Summary:
You may not want to read the blurb. It kind of spells out the story. Peg Quincy's a newbie at the law enforcement thing on temporary assignment in a small Arizona town. Soon into her assignment, a body shows up in her jurisdiction. She follows the mystery wherever it leads, but in a small town where everybody knows everybody, that means suspects aren't strangers.
Additional Comments:
Main Character 4/5: Peg's the sort of rookie you can root for. She's not perfect, but she is determined to follow the leads to the end. She's not exactly a gunslinger, but she's also not afraid to defend herself and/or innocent people.
Side Characters 4/5: Every good mystery series has to have a cast of quirky weirdos and loveable side kicks to help the hero/heroine. From her Grandfather to the housekeeper, Peg's got her hands full dealing with the locals.
Plot 3.5/5: As most of these small town, one cop type mysteries go, this one falls a tad more toward the cozy rather than thriller side.
Narration 3/5: It's okay. Amy Otteson handles Peg's voice decently, but she doesn't have much variation when it comes to males. I think there were a few minor editing issues too. I've come across books with much worse edits, but a few things jumped out.
Content warnings: casual cursing; one adult scene (it was tastefully handled, but kind of random)
First person narration.
Reminiscent of the Joanna Brady series by J.A. Jance. Kinda hits that same mark – small town sheriff in Arizona.
Conclusion:
Relatively clean modern mystery. Characters you can cheer for.
Associate links to follow…
Amazon Prime
The Collins Case – 2 FBI agents track down a kidnapped family. Kid friendly.
If fantasy's more your thing, go Redeemer Chronicles. The first, Awakening, is available as an audiobook.
Ashlynn's Dreams Shorts – a kid deals with her parents' divorce, bullies, and the wonder of discovery.
Try The Dark Side of Science – Genetically altered kids fight for the right to live.
Beyond Broken Pencils – Contemporary literary tale of a school shooting. Ian unleashes his inner demons on his classmates and teachers…
Scratched Off – FBI agent vs a serial killer. When Sam Kerman sets out to hunt a serial killer, he has no idea how personal the case will become.

OR