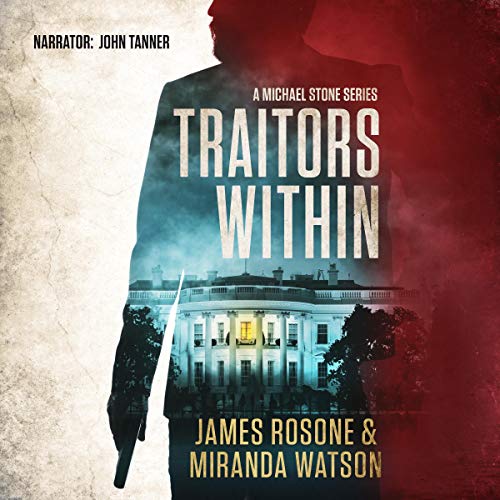 A Michael Stone Series, Book 1
Narrated by John Tanner
Summary:
Although the book claims to be about Michael Stone, he's only one cog in the machine of good guys and bad guys. The premise is terrifyingly realistic. Traitors have helped Isis slip terrorist sleepers into the United States and Europe through their refugee programs.
Additional Comments:
I was in the middle of the book when the world had a pandemic meltdown. It's not exactly a light-hearted read, but it is good.
John Tanner does a decent job bringing the story to life. I always listen at 2 or 2.5 x speed, so I didn't have any problems with the diction or flow. It's always interesting when people complain about speed. Most audio apps have given people the ability to change things like that.
The end is pretty open. They're definitely angling for sequels.
There are a lot of sections and characters that come and go. You don't really get a chance to get attached to any of them. Michael is one of the central characters, but he's less central than I like for a series like this (billed as being all about him).
It's pretty standard fare as far as thrillers go. If you like some of David Baldacci's spy thrillers, you might like this. Baldacci's better at character development, but Michael Stone fits the bill for standard spy guy. They even poked fun at this in describing him.
While the book offers a fair look at a scenario like this, I can see it skirts very close to that line. People act irrationally when it comes to terrorist acts. Whether it wants to or not, the book points out some rather large gaping holes in national security when it comes to letting in a bunch of refugees. Balancing humanitarian efforts and security is a headache I'm glad not to claim.
Content Warnings: Some violence; some language; no adult scenes
Conclusion:
If you can get past the horrible acts of terrorism that have to be described in order to have a book like this, you'll probably like it.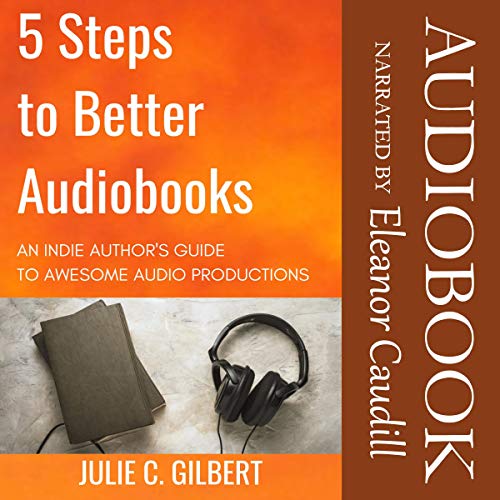 Audiobook Promotions …
Were on Audiobookcrave.com (which just went under). Ones with links are relisted at Audiobooksunleashed.com.
5 Steps to Surviving Chemistry
Spirit's Bane (Guardian Angel Files Book 1)
Kindred Spirits (Guardian Angel Files Book 2)
Violence in Vegas (Eagle Eyes Book 1) – not relisted yet
Rescue in Reno (Eagle Eyes Book 2)
Danger in Dallas (Eagle Eyes Book 3)
Devya's Children Series Links:
Ashlynn's Dreams Shorts – short stories featuring Jillian.
The Dark Side of Science – official prequel to Devya's Children; Genetically altered kids fight for the right to live.
Ashlynn's Dreams – Genetically altered Dream Shaper learns her gift.
Nadia's Tears – Jillian tries to awaken her sister, Nadia, from a coma.
Malia's Miracles – Jillian and her siblings try to save a friend's mother.
Varick's Quest – Jillian and Danielle get kidnapped. Nadia's also in trouble.
Check out my other titles available on Audiobooks Unleashed:
Beyond Broken Pencils – contemporary, literary
Shadow Council Combo (Books 1-4)
The Individual titles are available but not yet listed on an ad site
SC 1: Money Makes it Deadlier
SC 2: Revenge Makes it Sweeter
SC 3: Christmas Makes it Chaos
SC 4: Treachery Makes it Tense)
Eagle Eyes – mystery thriller
Scratched Off – mystery, thriller; FBI agent vs serial killer, more intense than Shadow Council/Eagle Eyes
Awakening – Redeemer Chronicles Book 1, MG fantasy
The Holy War – Redeemer Chronicles Book 2, MG fantasy
Reclaim the Darklands – Redeemer Chronicles Book 3, MG fantasy
The Collins Case – Heartfelt Cases Book 1, Christian mystery
The Kiverson Case – Heartfelt Cases Book 2, Christian mystery
The Davidson Case – Heartfelt Cases Book 3, Christian mystery
Other titles:
5 Steps to Better Blurbs – for authors
5 Steps to Better Audiobooks – for authors/narrators
Innova – Christian Dystopia
The Golden City Captives – short fantasy
Fatal Interest – short mystery/thriller